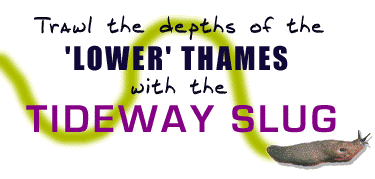 CLUB HOPPING 2009
(updated on 25th September)

---

| | |
| --- | --- |
| | DEAR GOD |

Um... who's idea was this?

Mills & Boon's Leander Rowing Calendar 2011

Torture your loved ones buy buying one here

going to take me most of 2011 to recover... **shudders**

---

| | |
| --- | --- |
| | HENLEY ENTRIES |

A timely reminder that the close of entries for HRR has moved earlier this year - 6.00 p.m. on Monday 14th June 2010 rather than the usual 2.00pm on Tuesday.

You have been warned...

---

| | |
| --- | --- |
| | CREW WINS RACE SHOCK |

Two crews raced on the Tideway earlier today. Conditions were nice and nobody hit anything. The crew that was expected to win didn't -- they weren't very happy.

In an surprising turn of events, exactly the same thing happened 30 minutes later.

Members of the assembled media were last seen hurriedly re-writing their copy.

fin.

---

| | |
| --- | --- |
| | A NIGHT TO REMEMBER? |

Whilst watching the telly box last night the slug came over all funny...

For exactly why that former UL rower, current TSS sculler, Dulwich coach and lover of all leather footwear, Mr James Dunley, was pretending to be a member of boyband 911, is all a bit of a mystery....
(but isn't he tall compared to the real 'popstar'?)

www.bbc.co.uk/iplayer/episode/b00nctkk/Never_Mind_the_Buzzcocks_Series_23_Episode_3
(starts at 19:40 mins in)

pfffft...

---

| | |
| --- | --- |
| | GET ON THE RIGHT COURSE. |

In advance of the HOR4s, the Thames Regional Rowing Council will be hosting two seminars on Tideway Navigation on Nov 4th and 11th.

Burway Rowing Club (near Chertsey) 4th November 2009
Marlow Rowing Club 11th November 2009

The seminars are aimed at all upriver cox'ns/steers/coaches who will be training or taking part in events on the Tideway.

A poster and application form are attached, although an e-mail expressing a wish to attend (which includes the applicant's club) will be fine.

E-mails to Upriver CDO, Sarah Birch at sarah.birch@britishrowing.org

---

| | |
| --- | --- |
| | PARTY, PARTY... |

Those who aren't heading across the pond to the small regatta in Boston, MA, can at least enjoy themselves at the AK Pairs Head party in Hammersmith on Saturday.

The race is a late one this year - starting at 3:45 pm - but the AK bar will be open from 1pm serving beer, warm drinks and food.

---

| | |
| --- | --- |
| | FIRST AID COURSES |

The TRRC are running two Outdoor and Water specific First Aid Courses on WEDNESDAY 28th OCTOBER 2009

The courses will be at Reading Rowing Club and Thames Tradesmen's Rowing club from 6.15-9.45pm

The cost is £46 per person - (half price for Thames region Umpires)

Application Deadline: extended to Tues 27th Oct or when full.

---

| | |
| --- | --- |
| | FOR ROWERS WHO CYCLE |

Help to stop people on bikes getting squished by lorries - you know it makes sense.

Simply sign the attached petition to the Prime Minister:

HELP STOP LORRIES KILLING CYCLISTS

In a nut shell we want the Prime Minister to implement higher safety standards for lorries so cyclists are safer.

Eight cyclists have died on London roads so far this year (7 of them were women). It is becoming increasingly impossible to share the road with lorries that don't 'see' cyclists.

---

| | |
| --- | --- |
| | COACH WANTED #1 |

The Royal Hong Kong Yacht Club is looking for high calibre individual to fill the position of Assistant Rowing Coach.

The post holder will help to manage and run school and junior rowing courses at our Middle Island clubhouse. He/She will work alongside and be mentored by the existing Rowing Coach. There will also be opportunities to coach senior crews.

This position is a fixed ten-month contract, from February 2010 until the end of November 2010. The working hours are flexible depending on the coaching sessions, but it is envisaged that the working week will be 5.5 days.

Requirements:

Recognized rowing coaching qualification.

Over five years' rowing experience at a high level (high school, university or club).

Over three years' coaching experience (juniors and novices an advantage)

Fluent in written & spoken English. Spoken Chinese or Mandarin is preferably.

Current First Aider and holder of HK Pleasure Vessel Operator Grade 2 Qualification or equivalent would be an advantage

A competitive package is offered and applicants should forward their C.V. and expected remuneration in confidence to:
the Human Resources Manager,
RHKYC,
Kellett Island,
Causeway Bay,
Hong Kong

or email hrm@rhkyc.org.hk

---

| | |
| --- | --- |
| | THE CURIOUS CASE OF THE MISSING BOAT |

Strange goings on in East London, where Curlew Rowing Club have recently been victim of some rather mysterious happenings...

Two weeks ago they noticed that one of their coxed fours was missing from its rack at the London Regatta Centre but despite quizzing the rest of the club and the various other users of the centre they've drawn a total blank on its whereabouts.

As a result, they will now be reporting the missing boat to the police, and are hoping that someone outside of the East London rowing community might be able to shed some light...

It was a late-80's stern-loaded Janousek coxed 4 called 'Dorothy', with standard Janousek-style chevrons in the Curlew colours of light blue and royal blue on the canvases. It also had a standard BR Boat ID on it (CUR XXX). It was last seen when it was down for maintenance about 3-4 weeks ago, so the suspicion is that it was removed from the rack in mid- to late-September.

Stern loaders are a bit like hen's teeth these days, so if you've seen a boat matching this description (that or some dodgy cockney type has recently offered you a bargain four that 'fell off the back of a lorry') please contact the Curlew Captain Paul Williams on curlewcaptain@googlemail.com.

---

| | |
| --- | --- |
| | COACH WANTED #2 |

London Youth Rowing are looking to hire several Community Coaches for their Row East London! programme.

The role includes developing community programmes, including indoor rowing in schools, youth clubs and also some on the water rowing at one of the London Youth Rowing centres across Greater London.

You do not necessarily need rowing qualifications as In-depth training will be given. The role does call for real enthusiasm, energy and a desire to work with young people.

Salary £18k+ (dependent upon experience).

If this sounds exciting, contact Grainne Mohan on 020 7490 5044 or gmohan@londonyouthrowing.com for further information or post your C.V. as soon as possible to:

Grainne Mohan – Programme Manager,
London Youth Rowing,
47-49 Pitfield Street,
London N1 6DA.

---

| | |
| --- | --- |
| | ONE DOWN... |

The owner of the lost scull has turned up, but the guilty party (known only as "The Tideway Muppet") is hoping that someone may have found the other one...

Drop me a note at Tidewayslug@aol.com if you've got it and I'll pass your contact details on.

---

| | |
| --- | --- |
| | MISSING SOMETHING (AGAIN)? |

Apparently 'tis the season to lose bats??? Though I really, really hope this one's nothing to do with Dove Pier...

A couple of chums were out taking a lovely walk along the terrace in Barnes early on Thursday (1st Oct) evening at around 5.30pm. When one of them spotted a Croaker sculling blade washed up at low tide. After successfully removing it from all the rubbish, they brought it home, washed it down and took a picture (see attached).

If you think it might be your's drop an email to pdavison@mac.com and you can come and check if it is / collect it.

The blade is an unpainted S4 soft-super-light croaker with silvery tape on the loom (handle side of the collar). It is a bowside blade and it has a black hairband wrapped around the orange stampfli grip handle.

There is also a semi-rubbed off name on the pink collar written in capitals with a black marker pen, beginnings with a 'K'.

I am assured that the scull will only be returned if the owner does not support Oxford...

---

| | |
| --- | --- |
| | PARTY, PARTY, PARTY.... |

A couple of offerings for your entertainment over the next couple of weekends.

This weekend HSBC RC will be holding a "Shady" start of season party (think shades, hats, disguises) at their clubhouse at Putney, on Saturday 3rd October.

DJ John Shaw (who's played the Ministry of Sound etc.) will be spinning some discs to help everyone try out the new dancefloor - Free entry before 9pm.

Also, if you're lookind for entertainment the weekend after...
Thames are hosting a Motown party to mark the start of season on Friday October 9th (see attached poster).

Starting at 9pm, entry is £5 after 9:30 - Dressing up is encouraged.

---

| | |
| --- | --- |
| | FOUR-TUNE FAVOURS THE PREPARED... |

The Head of the River 4s opened for entries several days ago and they've been trickling in ever since.

Organisers are hoping that the new 6 point minimum for all sweep crews will reduce the flood of entries seen over the last few years, giving clubs ore time to get their crews sorted, however, in the meantime there are a few things you can do to ease the process.

If you've recently changed clubs make sure you have your new club listed (as one of the available three) ,against your OARA/OE account - easily accomplished via a quick visit to the ARA (soon to be British Rowing) website that or, if you can't remember your log-on details, call the nice people in the ARA/BR domestic officeand they'll sort you out quicker than you can say "Intermediate 2".
If your ARA/BR membershipruns out before the end of October (ie. the membership number on your latest card starts 200910 or lower) and you're not on a direct debit, renew now, you won't lose any months and your coach will at least be able to enter you in the race. Better still, sign up to direct debit and you can forget about it next year.
Clubs - if your OARA/OE rep has changed for this season, make sure the ARA have the new person's name and contact details, otherwise you may not be getting the emails /phonecalls you should do.
Remember, there's limited space for visiting trailers on the Tideway this year - so arrange to share with neigbhouring clubs if you can, and sort out a host club ASAP, or it'll be the long row back to UL / Putney town after the race... Contact details for host clubs can be found on the Four's Head website.

---

| | |
| --- | --- |
| | MISSING ANYTHING? |

An escaped Concept 2 bowside sculling blade was found floating in the Thames at the junction with the Grand Union Canal at Brentford just after high tide on Monday.

It may well have started its bid for freedom in the victinty of the ramp/steps in the Mortlake/Barnes area. Pale blue spoon as per attached photo.

If you suspect it might belong to you, please contact David Biles on davidbiles@gmail.com, (07909 667915), for retrieval.

---

| | |
| --- | --- |
| | BOAT WANTED |

HELP!!! Owing to a higher than usual number of very keen participants, Barnes Bridge LRC are in need of a friendly neighbouring rowing club to lend us a pair/double for this years Pairs' Head.

If you have a spare boat that you can lend us then please contact our captain Jenny Hawtin on jenhawtin@googlemail.com

---

| | |
| --- | --- |
| | IT MEANS NOTHING TO ME... |

16 years after the FISA Masters was last held in Vienna, it was back to Austria again this year. Memories of 1993 were inevitably hazy but included standing waves with white horses, blue skies, a nudist beach en route to the start and some great parties.

In the intervening years, Masters rowing has grown exponentially, especially in the womens and older categories. Racing now extends over an extra day but the number of racing seats has more than doubled – to a whopping 9,600 (including 1,000 in mixed) this year. So the first challenge Vienna faced was the huge logistical one of handling that many crews, races and boats.

To accommodate such a massive entry, racing had to be scheduled for up to 8 crews every 3 minutes throughout a 10 hour day – a challenge not just for the start marshalls, but also for the boating area. Looking at the four small plastic pontoons ( each long enough to boat an 8, but only if bow crawled in via the two seat) and the steep steps down to the tiny boating area, you couldn't really see how this was going to work...

The first big test was the seven heats of Vet D men's 8s on Thursday afternoon – 56 boats to boat off the two 'out' rafts in the space of 20 minutes. The racing was indeed held up – but not by the boating, which worked remarkably smoothly, but by the local naturists who voiced their objection to their designated swimming area being disturbed by rowing boats by swimming out onto the course. They were duly removed and racing resumed and finished on time.

Racing did get behind schedule once the wind blew up and conditions more like those of 1993 returned. But even here the introduction of 'quick starts' (in some cases so quick that faster races were catching slower events ahead of them) soon got racing back on track. Even when some smaller boats fell in trying to get onto a starting pontoon bouncing around as if at sea, Austrian aplomb was unshaken and rumours of racing being cancelled proved mercifully unfounded.

The number of competitors (over 3,000) also provided a challenge on the social front – and here the comparison with 1993 was an unfavourable one. Back then the traditional welcome drinks on Thursday night provided free alcohol until long into the night. This time after much searching and direction asking a queue of about 20 was discovered getting a ticket for one free beer, grudgingly dispensed in the marquee.

And the famous dinner in the Rathaus proved much less of a hit this time – a price tag of 55 euros and the dress code of black tie meant that only 500 competitors including partners attended, leaving over 2500 of us looking for somewhere in Vienna to try and meet up.

Vienna owes its history as capital city of a huge empire to its location on a cross roads of Europe. The proximity to so many counties in eastern Europe meant that the standard of entries was high and British wins were few on the ground. So Quintin's Vet E eight, with the moustachioed empacher agent at bow, had very good reason to celebrate when they won their E8s race in the fastest time (3.06) of the event.

wouldn't have been top of our venues to choose for the Masters regatta to return to - FISA please take note we would like to go back to Bled or Seville - while a ground breaking event in Aiguebalette or Banyoles would also be very welcome. But it's also easy to see that not many courses could cope with the size the event has now grown to, and fair to say that by and large (and we suspect with affair amount of help from the rather harassed looking FISA officials) Vienna coped pretty well.

We are very excited that next year we are off to the home of Canadian Henley – St Catherine's Ontario. A damned river course right near the centre of town and in what is described as the 'heart of wine country' -- sounds like Masters heaven!

---

| | |
| --- | --- |
| | COACH WANTED #1 |

Emanuel School is seeking to appoint an enthusiastic and experienced rowing coach to start as soon as possible to assist with coaching during games afternoons and weekends. The job is based at our boathouse situated on the Thames at Barnes bridge. Duties will include working with all year groups as part of a committed coaching team.

The majority of coaching is term-time although there will be a need to coach during school holiday sessions by arrangement. Job share arrangements might be considered. Coaching awards or relevant experience are required, and a full clean driving licence will be an advantage.

For further details about the post and an application form please email Shirley Blackburn, HR Officer, at shb@emanuel.org.uk.

The closing date for receipt of completed applications is Wednesday 30 September 2009.

The School is committed to safeguarding and promoting the welfare of children and young people. The successful candidate will be subject to a CRB record check.

---

| | |
| --- | --- |
| | COACH WANTED #2 |

Barnes Bridge Ladies RC is looking for a new coach for the 2009/2010 season

The club is seeking an experienced coach for the ladies Senior and Novices squads in conjunction with the existing coaching team due to the expanding squad.

We have a good range of experience within the club ranging from complete beginners which have been taught through the club to some ex-internationals

Please contact the club captain with details of your experience or for more details:
Jennifer Hawtin
Club Captain – Barnes Bridge LRC
Jenhawtin@googlemail.com

---

| | |
| --- | --- |
| | TRAILER TROUBLE |

Not easy viewing for those of a nervous disposition.

Someone managed to capture some video footage of the Bewdley RC trailer that rolled on the M25 on the way to Vienna last week and has posted it on youtube.

http://www.youtube.com/watch?v=Hu6rs7FLG8w

Looks like a forelorn pair of Marlow bats perched on the side of the trailer...?

---

| | |
| --- | --- |
| | CLUB HOPPING. |

The first of the 09-10 submissions (updated 3rd September).

---

| | |
| --- | --- |
| | FROM 4 WHEELS TO 2... |

Ladies - are you looking to add some cross training to your rowing training over the winter, or have you recently hung up the rowing shoes and want to try something different, like road racing, time trailing, track, cyclo-cross or Sportives?

Well, if cycling is a whole new world to you and you want to learn more, then London Dynamo are holding a women's meeting to discuss any questions and the season ahead. Rest assured you'll be in good company -- along with the Romeros, Lavericks, Cracknells & Lindsay-Fynns of the world.

The key date for your diary? -
Woman's Meeting – London Dynamo Cycling Club - 11am Richmond Park Café, Saturday 26th September

If the above appeals to you, please email welshewe@aol.com for more info and directions!

---

| | |
| --- | --- |
| | CLUB HOPPING 09-10. |

I've already had the first couple of submissions for next season (seems to get earlier every year) - so will be starting the annual Club-hopping list, in the next few days.

This is a free service for any clubs wishing to advertise their facilities to those looking for a change of club. You don't have to be Tideway based (rowers move around the country after all), but please keep to the specified format - Squad Meeting Dates; Who's Coaching; Subs & Rack fees; and Other Info (for examples see last year's page linked below).

Submissions should focus on what you're offering this season, not what you won last year, and any overly-long waffle / repetition will probably be edited down.

Send your speal to: tidewayslug@aol.com

simples.

---

| | |
| --- | --- |
| | COACH WANTED - No1 of 3. |

The boys in blue are currently looking to appoint a senior coach to lead the LRC club level squads going forward. Paul Reedy will still be around, but as the club's High Performance Programs and links to GB Rowing grow they need to appropriately resource. The role will involve working with London Rowing Club's competitive and motivated squad the majority of who balance training with full time employment. Your responsibilities will include, but not be exclusive to:

Organisation and management of the squad

The preparation of the training programme

Selection trials and physiological tests

Working with, and the management of, volunteer coaching team

Overseeing preparation of crews for all major regattas, with specific focus on:

The Fours' Head

The Eights' Head

Henley Royal Regatta

The National Championships

Applicants should be highly motivated, organised and capable of working with/ have a demonstrable track record of developing athletes to produce highly competitive crews.

A highly competitive package is offered.

Applications should be in the form of a detailed CV and covering letter, and sent to:
Danny Harte
Captain – London Rowing Club
The Embankment
Putney
SW15 1LB
Tel: 07777 661 535
danny.harte@btinternet.com
www,londonrco.uk

---

| | |
| --- | --- |
| | A WEIGHTY MATTER |

Last week several rowers joined the 'dark side' and spent time canoeing the Thames in origami canoes (yes - origami) for charity. (See www.canoethethames.com for a certain path to insanity.)

After another ardious 6 hour day weary minds turned to thinking about the lovely night about to be spent camping on the exquisite Hurley island on the waterfront.

As our intrepid canoeists glided towards Hurley lock, in order to dock up, the picture perfect scene -- with the sun coming down to bid them good evening -- was broken by the shouts of a young girl in her early teens giving instructions and they watched as the girl and her family, attempted to manoeuvre their boat onto a waiting trailer.

The boat was rather lop-sided as two middle-aged men were still in the boat - one significantly taller and heavier than the other - while the other four to fiver members of the crew stood on the bank.

They watched the ensuing struggle with some amusement (lets face it, there is part of every boat-person that revels in others misfortunes) but did not fully appreciate the scene until the girl shouted, in a short and aggressive way clearly losing her patience:

'Dad. It's because you're too fat.'

...and the person she was aiming her feedback at? -- was none other than, Sir Steve Redgrave.

---

| | |
| --- | --- |
| | COACHES WANTED - No2. of 3 |

London Youth Rowing are expanding yet again, and are looking to recruit several coaches to develop community programmes, including: indoor rowing in schools, youth clubs and also some on the water rowing at one of the London Youth Rowing centres in North, East and West London.

You do not necessarily need rowing qualifications as in-depth training will be given. The role does call for real enthusiasm, energy and a desire to work with young people.

Salary £18k+ dependent on experience.

If this opportunity sounds exciting, contact Matt Rostron on 0207 511 2211 or mrostron@londonyouthrowing.com for further information or post your C.V. as soon as possible to:

Matt Rostron —
Programme Director.
London Youth Rowing,
London Regatta Centre,
Dockside Road,
London.
E16 2QT

---

| | |
| --- | --- |
| | STAR WARS ON THE TOWPATH |

Earlier this month, the regular and casual passers-by at Barn Elms could have been forgiven for thinking they were on the back lot of a film set as the 2009 Parrs Priory Rowing Club 'OAR WARS' Regatta kicked off with a fancy dress theme of Film Titles.

The theme was liberally interpreted with some 200 odd competitors in fifty crews turning up dressed as Vikings, Empire Storm Troopers (Star Wars), Teenage Mutant Ninja Turtles, Rabbits (Watership Down), Pirates (of the Caribbean), GI's (Jane) and - avert the eyes - Sacha Baron Rowin' amongst many others. The crew of Priscilla, Queen of the Tideway were particularly impressive in tulle and organza tutus and thought to be the crew most in character.

Crew classifications were Open, Women and Mixed with most competitors being completely new to rowing

A repercharge system ensured all crews competed at least twice and the resultant 80 races went on from 08:00 to just after 18:00, finishing, much to everyone's surprise, on time.

The standard of rowing in some of the boats belied the inexperience of the crews with some of the boats being capable of putting up a good performance at Novice level.

This annual event, continues to be well supported, fulfilling its original concept by the old NatWest Rowing Club as a recruiting activity and providing an unusual type of team building exercise for the various firms that enter crews.

The winners of the events were as follows:-
Open Fours: Incredible Hulks (very fetching in green) beat The Mummies and Robin Hood, Men in Tights

Womens Fours: Four Weddings and a Funeral (coped well with their veils) beat Fame and GI Jane's
Mixed Fours: St Trinians' beat Grease and Finding Nemo

Best Fancy Dress: Catch Me if you Can - four very authentic Air Hostesses, whose fishnet tights caused a few hearts on the bank to beat a little faster

The Prize giving was preceded by the christening of a new coxed four 'Tony Backhouse' recently acquired by the Club

While fff water activities during the day included an ergo challenge, a well supported bar and barbeque and, perhaps best of all - it didn't rain!

---

| | |
| --- | --- |
| | COACHES WANTED - No3. of 3 |

More coaching opportunities but this time based north of the border.

Clyde ARC is looking for new coaches for the 2009/2010 season to coach Clyde Athletes at the West Boathouse on the River Clyde.

The club is seeking an experienced coach for the small but highly successful Senior squad of athletes (men and women) and also a coach for the growing Intermediate squad (again men and women).

The Senior squad competed and medalled at number of the high level domestic regattas in the UK in both the 2008 and the 2009 seasons, notably winning at Metropolitan, Henley Women's, the GB National Championships, the Scottish Championships and the Home Countries International as well as further medals at the GB and Irish Championships. 2009 also saw the highest ever placing of a Scottish based crew at the WEHORR (Clyde composite crew) and the first Scottish based crew to qualify and race in the Remenham Challenge Cup at Henley Royal Regatta.

A senior coach is needed to maintain the quality of performance within the Senior squad and grow the size and versatility of the squad is sought. Tasks will include:

Organisation and management of the squad

The preparation of the training programme

Selection trials and physiological tests

Overseeing preparation of crews for all major regattas and heads, with specific focus on: Met, HWR, HRR & Nat Champs

Intermediate Squad comprises of a number of semi experienced athletes, requiring further technical and physiological development as well as a guidance and goal setting for the year. As a group, these athletes have the potential to develop and join the Senior squad with the right coaching input and a coach is therefore sought to increase the participation and performance level of the group as well as giving individual advice and goal setting sessions to athletes.

Although these are voluntary positions, Clyde ARC are pleased to announce that financial recognition of the coaches' time and commitment has been agreed at Committee level, in addition to consideration given to travelling expenses dependent on the coaches travel requirements for training and race occasions.

Interested parties are invited to contact Caitie Gorton-Phillips (VP) or James Murphy (Capt.) at cgortonphillips@btinternet.com and murphj1981@gmail.com respectively.

---

| | |
| --- | --- |
| | FLASH MOB THE THAMES |

Got some spare time over the next week?? Why not help Thames 21 clean up our river as part of their "Cleaner Thames Challenge".

---

| | |
| --- | --- |
| | HOR4s '09 |

ARA points and racing categories have changed this year, so it should be of no surprise that the entry criteria for the 2009 Head of the River Fours has changed too.

To summarise - sweep crews wanting to enter must have a minimum of 6 points to be accepted.

---

| | |
| --- | --- |
| | RETURN OF CAGE THING |

Please be aware that the Driftwood craft will be placing some yellow cages just upstream and downstream of Kew Pier for a clean up this weekend.

It is planned that the cages will be as close to the river bank as possible, but please be aware of the risk to navigation at a mid-tide.

---

| | |
| --- | --- |
| | DEAR PRIME MINISTER... |

Sick of sewage? Don't believe the Thames Water spin that it's all just "moss that looks like poo"? Well, sign this on-line anti-sewage petition and send it to all your chums.

---

| | |
| --- | --- |
| | PUTTING THE BLACK INTO THE RED, WHITE & BLACK |

The slug is delighted to hear the latest news from Thames RC who, in line with their 150th logo (see right), have recruited Molesey stalwart Simon Fieldhouse as Head Coach of Women's rowing for next year. Monkey joins Al Heathcote, who stays on as men's head coach.

Club Captain Will Pressley commented:

"The appointment of Al and Simon provides Thames with an integrated team of Head Coaches who will help drive the club forward and achieve the wide-ranging success we desire. Thames wants to build on recent successes to help celebrate the club's 150th anniversary next year, and develop competitive squads with strength in depth to sustain this success into the future". Simon Fieldhouse said: "I'm thrilled to have the opportunity to coach at a club with such great history behind it and exciting future ahead".

---

| | |
| --- | --- |
| | WE ARE NOT ALONE |

It's not only the Thames river flowing through London in the UK that's beset with poo - the one in Ontario, Canada is suffering from a similar fate... (anyone want to twin with one of the local clubs?)

lfpress.ca/newsstand/News/Local/2009/07/21/10203276-sun.html

---

| | |
| --- | --- |
| | A SONG FOR THE THAMES |

Following on from the article below, I can't help but feel that this is worth a revisit...

---

| | |
| --- | --- |
| | THAMES TURDWAY - NOW WASH YOUR HANDS... |

Those who have been unfortunate enough to have attempted an outing on the Tideway over the last couple of weeks will be forgiven for balking at the prospect of rowing on an open sewer... Whilst those who have gone out should perhaps question their sanity (or at least make sure they go to the doctor for a timely check-up - ED).

It may be 150 years since the 'Great Stink', finally forced the parliament of the time to invest in the necessary infrastructure to clean up the river Thames, however, we can't help but wonder why Thames Water and the Environment Agency seem so dedicated to mark the anniversary by recreating the conditions of the late 1850s.

Thanks to Thames Water spewing around a million tonnes of unprocessed shit into the Thames from their Mogden sewage works in Isleworth over the last fortnight -- and all with the blessing of the 'Environment' Agency – there was a bank to bank carpet of human faeces, almost thick enough to walk across, on show last week.

Long-term readers should cast their mind back to a similar incident in 2004 which resulted in inflatable turds being pulled along by rowing boats outside Westminster in protest, yet despite assurances at the time from Tom Kelly (head of Thames Water (TW) wastewater services) and Alan O'Neil (TW public relations) that it would not occur again – here we are again.

What you may not be aware of is the following:

Discharges from Combined Sewer Overflows (CSOs) are a regular occurrence and can happen following as little as 2mm of rain – so it's not a matter of 'freak events' following flash floods, it happens ALL THE TIME.
These regular discharges are NOT accidental – they are actioned by Thames Water and sanctioned by the 'Environment' Agency – i.e. they are deliberately dumping human excrement into the river, knowing the impact on wildlife and river users.
Whilst these discharges are not strictly illegal, technically they are against the E.U. Urban Waste Water Treatment Directive.
Over 5,000 people use the tidal Thames for regular recreational purposes, including angling, boating, windsurfing, power boating, water skiing, rowing, canoeing, kayaking and sailing, yet from their press releases it appears that the EA and Thames water are only concerned about the impact on fish.
There is an elevated risk to users on the upper Tideway for up to four days after combined sewer overflow (CSO) events.
The proposed "Super Sewer" which is planned to start at Hammersmith in 2020, will have NO impact on Mogden and therefore, no impact on these sorts of discharges.

More distrubingly, Thames Water have had plans on paper to upgrade Mogden since 2004, but have resolutely failed to spend any money on improving the site or indeed in managing it more effectively in the last 5 years, meanwhile the demand on Mogden has increased as a result of all the new residential developments in West London.

Those of a more cynical disposition might suggest that the current situation suits Thames Water just fine, as dumping excrement in the river conveniently saves them the cost of processing it – but we couldn't possibly comment.

Of course, should the EA suddenly develop enough of a backbone to say "no" to Thames Water, the residents of Richmond upon Thames and Hounslow might be less than impressed at discovering the scale of the problem when it surges back into their houses, but you can be damn sure the money for the necessary improvements would miraculously be found very, very quickly....

With more rain forecast tonight and tomorrow, you can be sure that we haven't seen the end of the problem. If you feel as outraged as we are about the situation, why not grab your camera about an hour after high tide, and capture the evidence for all to see.

Then e-mail it to the following, along with your views on how Thames Water and the EA have been behaving:

Your local MP – find their e-mail at: www.parliament.uk/mpslordsandoffices/mps_and_lords/alms.cfm
OFWAT (who are supposed to be responsible for making sure that TW provide the services they are contracted for – i.e. what they take your money for but are clearly not using it to do.) - londonandsoutheast@ccwater.org.uk
Thames Water - customer.feedback@thameswater.co.uk

Oh, and copy us in as well (tidewayslug@aol.com) and we'll post a gallery of the best examples....

Finally, you might also consider calling the Environment Agency on 0800 807060 to report 'pollution to water' (though we suspect they are already aware of it...)

---

| | |
| --- | --- |
| | WOT NO HEEL RESTRAINTS?? |

Cycling meets rowing - now how much do you reckon Empacher will charge to fit these??

---

| | |
| --- | --- |
| | HOW NOT TO UMPIRE.. |

The Skiff club launch sinks for the third time this season (Thames Ditton, Richmond and now Kingston regatta)... May I suggest that it should only be offered to lighter umpires (i.e. those of an ex-coxlike persuasion) in future.

---

| | |
| --- | --- |
| | THE ITALIAN JOB |

At the start of June a crew from London RC 'competed' in the Vogalonga row round the Venetian Lagoon in a coxed four (they borrowed a boat, a sort of wide Empacher, from a Swiss club).

LRC have taken part in this annual event for more than 30 years but the 2009 regatta was unlike any of the others... as the conditions were the worst in the event's 35 year history and about 30 boats (out of about 1,500) capsized, including the boys in blue!

One of the rather soggy oarsmen, who'd lost one trainer, his LRC cap, and a seat grip, reported that at times it was "like the Tideway on a particularly bad day, but with a great deal further to swim" (and probably slightly less sewage....ED). The safety cover on offer was modest to say the least - it took 15 minutes to pluck them from the water, though mercifully the water was quite warm. That said, 50 people ended up in the sea, of which 20 rowers were brought to A&E.

The particularly disappointing thing for the LRC crew was that they sank only 50 metres from the entrance to the Canale di Cannareggio, and calm water, they also missed their triumphant paddle down the Grand Canal.

As well as lots of lovely footage of the disaster onYoutube, the attached article, conveniently illustrated by a picture of said LRC crew came to light in Lucerne last weekend...

---

| | |
| --- | --- |
| | THE LIGHTER SIDE |

The life of a Henley Steward isn't all officiating and being stern, despite what you may think. Sometimes they go a little mad....

---

| | |
| --- | --- |
| | OPEN DAY |

As part of the count-down hype to 2012, various organisations across the UK will be opening their doors to the general public on 24-26 July.

One of the activities on offer, which may be of interest to those in the Chester area, is an hour long tour of Royal Chester Rowing club.

www.london2012.com/get-involved/open-weekend/events/royal-chester-rowing-club-grand-tour.php

To find things nearer to home - use the "event search" option in the left hand menu.

---

| | |
| --- | --- |
| | BY A FINGER |

FISA have gone all high tech at Lucerne this year, as the attached photo of the latest in heel restraint measuring devices demonstrates.

Modelled by GB umpire John Friend while on control commission duties, rumour has it that all FISA referees will be sporting a similar tattoo by the World Champs.

Mr Friend commented "It had to be the index finger, as using the middle one was deemed to be 'inapproriate'... well, at least until after they've failed the test"

---

| | |
| --- | --- |
| | HRR SHOTS |

From dancing with the stars to smoozing with minor royalty and glamorous national rowing treasures of the past and present - a random selection of the Rabbit's adventures during the week.

www.facebook.com/album.php?aid=277640&id=883435412&l=df7ff9f452

and while I'm at it - some pics from the Remenham club AGM and centenary party, the Saturday before the regatta.
www.facebook.com/album.php?aid=277650&id=883435412&l=d47db8fe30

---

| | |
| --- | --- |
| | BOAT NAMING |

City of Oxford will be holding a boat naming ceremony for their new Men's VIII this Saturday, 11th July, at 4pm.

The boat, a Filippi, was funded by a kind donation from Lawrence Belcher the Club President and member of the Neptune Rowing Club 1863 from which City was formed. Lawrence would like to invite anyone who has had an association with Neptune Rowing Club, or the early days of City of Oxford club, that rowed with or knew him when he was active at the Club.

Lawrence is now in his early 90's and his donation coincides with his 75th year involved in rowing, which is an amazing achievement in its own right.

---

| | |
| --- | --- |
| | MALE SCULLERS WANTED FOR SHORT FILM PROJECT |

Are you fit, good-looking and aged between 10 and 80?

Production Company BEKIST Films is looking for volunteers to feature in a short film to be shot over the July/August period. The main crux of the film involves using a sculler to represent a lifetime on water. As a result they're looking to cast a number of male scullers across an age range and are keen to get people with a resemblance, so any father and son applications would be especially welcomed.

You must be a competent single sculler and be able to commit to a few free hours on the Tideway.

If you are interested, please send your details together with a recent head shot and full-length photograph to bekist.casting@googlemail.com .

---

| | |
| --- | --- |
| | ASSISTED DRIFTING |

Starting at 9am on Sunday 28th June, Jonathan Palmer will be floating down the Tideway in an inner tube.

Pushing off from Richmond Lock, he hopes making it as far as Vauxhall Bridge in aid of two charities: - The Shooting Star Children's Hospice in Hampton and a small charity supported through ALMA in Mozambique.

Floating with the tide, and accompanied by a saftey boat, he will have limited steering in the form of a single paddle but will obviously be going quite slowly.

Please make sure you keep an eye out.

---

| | |
| --- | --- |
| | ABOVE AND BEYOND... |

Observant umpires amongst those who have volunteered to officiate at Richmond Regatta this Saturday, were rather disconcerted to receive their duty rota from the Chairman of the Race Committee on Wednesday.

It's not that any of the duties were unexpected, rather that the final comment appended to the timetable caused concern...

"If you have any problems with your shit please contact Tony Reynolds."

The slug can only speculate on the reasons behind Mr Reynolds enthusiam for things of a fecal matter, but we can't help feeling that his kind offer of help should be extend to those outside of the Thames Regional Umpire circuit. (Try asking at the finish tent)

---

| | |
| --- | --- |
| | BAYWATCH ON THAMES |

He lives in a house on stilts by the water, has curly hair and once had a german single... no, it wasn't CD Riches who was 'stroking' an eight on the Henley Reach on Tuesday morning, but the one and only David "Knight-Rider / Baywatch" Hasslehoff.

Apparently the Hoff is making a TV series on British culture and ended up at UTRC when the producer's attempts to get him out in a boat at an Oxford club fell flat.

After some intense technical coaching from cox Antonia van Deventer, the eight, with the Hoff at stroke, headed out for a paddle wearing "Dont-Hassle-The-Hoff" T-shirts.

Legend.

---

| | |
| --- | --- |
| | HWR '09 |

Crews from the UK and beyond headed to God's own reach last weekend for the 21st Henley Women's Regatta. Time trials on Friday and Saturday morning helped to thin out the record entry and splitting Intermediate fours and eights back into separate Club and Academic events produced some good racing across the three days. The weather even behaved itself for most of the regatta, though the promised sun only really materialised for the prize-giving.

The American universities and schools were over in force as usual; this year it was Yale who scooped up a number of medals - their Varsity crew romped home in the final of elite eights, beating the GB under-23 squad by ¾ length and securing a new course record of 4 mins 40 seconds, while their Freshman eight won Senior 8s, beating Agecroft by just under 3 lengths.

Yale's Elite coxless four went away empty handed, after they came a cropper on the booms in their semi-final, letting Vesta come through to win from behind. Vesta then went on to lose to a Molesey / Thames composite that contained Thames Upriver CDO Sarah Birch, roped in as a super-sub at the last minute.

Other clubs taking home more than one prize were Headington School who won S/J eights and the new J16 4+ trial event (and all of them sporting massively big hair); Leander Club, who won elite pairs and elite doubles, and MAA - who's lightweight squad produced another strong performance, winning Elite lwt 2- and Elite lwt 4- (the latter aided by opponent Kingston RC, Canada's encounter with the booms, which resulted in a NRO verdict). The rest of the silverware was spread around a healthy number of clubs, and the winners list included a number of composite crews.

While Sarah and Victoria's quest in aid of Huntingtons faltered in the second round, they had raised an amazing £26,000 for charity by the end of the regatta. The Maidenhead /Corio Bay, Australia composite who knocked them out, were beaten in the final by a Leander crew comprising of Debbie Flood, and Jane Hall.

On a lighter note, a couple of the Hollingworth Lake crew who were knocked out of the Int club eights on Saturday morning were drinking in the Barn Bar in the afternoon, when they spotted fellow club member Simon Darnbrough on commentary duty in the back of a launch.

As his launch passed them, they waved, caught his attention and then pulled their tops up over their head, nearly causing umpire Richard West to have a coronary.

Giggling from their antics, Simon called them on his mobile to say that the umpire had missed it all, and would they mind repeating the performance on their next trip down the course.

Cut to the start of their next race, and Westie has invited two of the radio team on the boat for some "entertainment". As the launch passed the Barn bar again (thankfully following a rather uneventful race) the call "eyes left" was given, and they all looked over expectantly - only to see the cox and three of the crew, standing on one of the tables, turn round and drop their pants...

Suffice to say hysterical laughter followed - to quote the eponymous Mr Darnbrough:

"All I really wanted to say was 'and, as the moon rises over the Barn bar...' but I was laughing so hard I couldn't speak for the next 500m... commentary control was telling me to talk about the race but I simply couldn't get a word out".

Winners below, whilst full results can be found at www.hwr.org.uk

J16 Quad Sculls -Nottingham Rowing Club
J16 Coxed Fours - Headington School Boat Club
Intermediate Academic Eights - Newcastle University Boat Club
Intermediate Club Eights - York City Rowing Club
School Junior Double Sculls - Bedford High School Boat Club, Dame Alice Harpur School Rowing Club
Senior Lightweight Single Sculls - Gemie, Aberdeen Boat Club
Elite Coxed Fours - Nottingham Rowing Club, Minerva Bath Rowing Club, Wallingford Rowing Club, Leander Club
Elite Coxless Fours - Molesey Boat Club, Thames Rowing Club
Elite Coxless Pairs - Leander Club
Elite Double Sculls - Leander Club
Elite Lightweight Double Sculls - London Rowing Club, Tideway Scullers School
Senior Coxed Fours - Stratford-upon-Avon Boat Club
Intermediate Academic Coxed Fours - Durham University Boat Club
Intermediate Club Coxed Fours - Kingston Rowing Club
Senior Quadruple Sculls - Reading University Boat Club "A"
School Junior Single Sculls - Gamble-Flint,Yarm School Boat Club
Senior Double Sculls - Minerva Bath Rowing Club
Senior Single Sculls - Glover, Minerva Bath Rowing Club
Elite Lightweight Coxless Pairs - Mortlake Anglian and Alpha Boat Club "A"
Elite Single Sculls - Stone, Cambridge Boat Club, USA
School Junior Quadruple Sculls - Haberdashers' Monmouth School for Girls Boat Club, Latymer School Boat Club, Durham
Amateur Rowing Club, American School in London Boat Club
Elite Lightweight Single Sculls - Copeland, Yarm School Boat Club
Elite Lightweight Coxless Fours -Mortlake Anglian and Alpha Boat Club
School Junior Eights - Headington School Boat Club
Elite Lightweight Quad Sculls - Mortlake Anglian and Alpha Boat Club
School Junior Coxed Fours - Lady Eleanor Holles Boat Club
Senior Eights - Yale University Boat Club, USA
Elite Quadruple Sculls - University of London Women's Boat Club
Elite Eights - Yale University Boat Club, USA

---

| | |
| --- | --- |
| | HWR PICS |

Some images from the prizegiving (report to follow tomorrow when I've recovered).

---

| | |
| --- | --- |
| | THEY'VE GOT A LITTLE LIST |

To qualify or not to qualify? - the list for next Friday evening's entertainment is on line following this afternoon's Stewards entries meeting. This year's most over-subscribed event goes to the Wyfronts.

www.hrr.co.uk/pdisp.php?pid=234

A full list of the 2009 entries can be seen at:
www.hrr.co.uk/pdisp.php?pid=231

---

| | |
| --- | --- |
| | JUNIOR COACHES CONFERENCE |

After a gap of several years the Junior Coaches Conference will be back on 19th and 20th September. Organised by Mike Martin (Chairman of the Junior Rowing Commission and ex Master i/c Rowing at Abingdon School) and Richard Boulton (High Performance Junior Coach for GB rowing) the conference has been set up in an attempt to bring like-minded coaches together to exchange ideas.

The Venue is the NWSC in Nottingham and emphasis of the weekend will be on content, not frills (accommodation may be in shared rooms in order to keep costs to a minimum).

The intention is to provide information that ALL coaches of junior athletes can use, whether you are a J13 club coach or a School 1st VIII coach, no matter how much experience you may have.

The organisers want lots of Junior Coaches to attend - preferably more than just one person per school/club:

to start discussions on topics that concern Juniors

to encourage lateral and forward thinking

to create an enjoyable environment

to learn more

to meet like-minded coaches

Answer your questions via an 'Open Question/Answer Session

The cost per person is £100 including accomodation (n.b. this includes a £50 deposit to reserve your place). For more details see the attached flyer and respond ASAP in order to reserve your place. If you would like to attend but don't need accommodation, the cost is £50.00 per person.
---
| | |
| --- | --- |
| | TEA AND JAM PREVIEW |
Henley Women's regatta comes of age this weekend, as it reaches the ripe old age of 21.

Back in 1989 the first regatta was run to give female rowers (who were denied the chance to race at HRR), an opportunity to compete against high quality women's crews. This year's event has attracted a record-breaking 411 crews comprising almost 1700 athletes. There is also one of the strongest entries yet of foreign crews, mainly from Australia, North America and Europe.

Changes to the entry criteria have produced a decent entry in the elite level events; five crews are battling it out in the Elite Sports Council Cup for coxed eights, including representation from Yale, Massachusetts Institute of Technology, the GB under-23s and Thames Rowing Club.

Other elite entries include former and current members of the GB national rowing squad. Spectators at the 21st HWR will be able to enjoy a clash of oars when two Olympic stars and former crewmates go head to head as local girls Sarah Winckless and Debbie Flood compete in elite double sculls. Their crews are in separate halves of the 8-strong draw so will have to dispatch a variety of opposition before potentially meeting in the final on Sunday.

As reported previously Ms Winckless is teaming up with Henley pensioner Victoria Wood with whom she started her rowing career many years ago at Walbrook Rowing Club, in a composite Marlow and Henley crew. The girlies have been raking in the cash over the last 10 days, as they race in support of the Huntington's Disease Association. At last count they were rapidly approaching the 25 grand marker and are aiming higher still - so remember to do your bit at www.justgiving.com/pullforhuntingtons

On the other half of the draw Debbie Flood is racing in a Leander crew with Jane Hall.

Another first for the regatta comes with the new junior under-16 trial events. These have proved popular with a qualifying time trial in the quadruple sculls. While the split into Academic and Club divisions for the Intermediate events for less experienced crews (or those whose coaches are good at playing the points limbo-dancing game...ED) has also drawn increased entries, with time trials being needed in all four events.

The regatta starts on Friday morning with time trials - Knock out rounds start in the afternoon.

If you fancy a close view of the racing, races can be followed on the water from the umpire's launch, booked from the Start Control tent for only £3.

More information at www.hwr.org.uk
---
| | |
| --- | --- |
| | QBC BUFF UP |
Quintin appear to finally have found a new use for what used to be the Captial rowing tank (closed down by the council a number of years ago, as a safety hazzard, incase someone fell in and drowned - I kid you not.)

For the building has recently been transformed into a lovely new gym for the boys (and girls) by Chiswick Bridge - ensuring that the Supervets can continue their domination of the vet-rowing circuit for years to come.

The official opening ceremony is on the 12th July, but you can see pics of the new facility at the QBC website
www.quintinboatclub.org/photogallery/2009_06_09/pic_01.html
---
| | |
| --- | --- |
| | DEAR GOD |
Ladies - if you're ever feeling that your efforts in the boat are unappreciated, just look at the attached cover of Rowing magazine from 1960 (click to enlarge), and thank the Lord you weren't born 50 years earlier...

speechless.
---
| | |
| --- | --- |
| | STEALTH BUOYS - BEWARE |
"If you go out on the Thames today,
You'd better not row alone.
It's lovely out on the Thames today,
But safer to stay at home..."

www.youtube.com/watch?v=Oy3wJrGnNco

alternatively - you could just look where you're going occasionally...

(go on, name names - at least one of you knows who this muppet is)
---
| | |
| --- | --- |
| | CHARITY CHALLENGE |
**UPDATE - just a couple of days into their 10 day campaign and the dynamic duo have already reached 75% of their total amount. Having realised that they may well have undersold themselves, they are absolutely up for blasting the target to smithereens - so dig deep and help make this a row to remember! -**

Sarah Winckless (double World Champion and Olympic bronze medallist) retired from international competition just two months ago, however, in June she will be back in a double scull at Henley Women's Regatta for a very special purpose and a new challenge. For Sarah, it's a first as despite success in almost every aspect of the sport, she has never competed at HWR before.

The irresistibly good reason for her return had to be something greater in Sarah's life than just competing to be the best of the best. She will be rowing for the first time to raise funds for Huntington's Disease, from which her mother suffers, and for which Sarah is gene-positive. The target is not to win (although tell her that and you will be disabused), but to raise a minimum of £10,000 in the 10 days from today, for the Scottish Huntington's Association, for which she is a devoted patron.

With Sir Steve Redgrave's precedent set ("shoot me if you see me near a boat again" announced before he then went on to win his 5th successive Olympic gold medal), it's clear that declared retirements from rowers are not always to be believed. And so it seems with Sarah - for while she is not planning a return to international duties, she is planning to line up on the start of Henley Women's Regatta for her first time ever on June 20, staking her hard-won reputation in a barely-formed, last-minute double scull. Her partner is retired veteran oarswoman and mother, Victoria Wood.

"We formed this plan just a couple of days ago", Sarah explains. "We were both tired with rowing being a joy only if you win and all the pressures that go with it. But rowing to win funding for Huntington's is a whole new motivation, and we knew that the sorority of the Henley Women's Regatta would make this £10,000 in 10 days seem possible. The support of the Regatta and the Copas family behind it has been unstinting, and we are both moved and slightly terrified by what we have started".

Her partner in the boat, Victoria, added "Sarah's told she's amazing all the time and rightly so, but rowing with an old trout like me is a refreshing burst of mediocrity for her. We have both brought utter madness into the boat, and this is carried into this fundraising adventure in spades. And we need it - we want to compete for as long as we can in an elite event at an elite regatta and in doing so, raise £10K in 10 days. We know the longer we stay in the event, the more money we will raise. The pressure to succeed is a little disquieting, to say the least but that's the reason we are doing it - because it is difficult and a real challenge".

What's clear is that both of them have their gritted teeth into this venture, and have just one outcome in mind for Sunday 21 June, when the regatta reaches its climax. For once in the sporting lives of this pair there is one thing more important than winning.

Read more and donate at: www.justgiving.com/pullforhuntingdons
---
| | |
| --- | --- |
| | BORE HOLES |
As part of the work that has to be completed before the new "super-sewage tunnel" is built, a bore hole survey will be carried out, starting later this month, along parts of the tidal Thames between Putney and Beckton.

Because of the risk of unexploded WW2 bombs lodged in the mud in the river bed, the survey will cover a large number of sites and take a considerable amount of time (i.e. 90 locations, each taking 2-3 weeks).

Luckily for the Tideway rowing community there will be no work above Putney so there should be minimal disruption to your water based activites although, that said, the site near Putney bridge looks like it may cause a few issues with navigation in and out of the Putney clubs, and you'd be advised to avoid venturing downstream of Wandsworth for a while.

Full details can be see on the Notice to Mariners M14, which contains a link to charts of the bore hole positions.
---
| | |
| --- | --- |
| | BEDTIME READING |
If you get a chance, make sure you pick up a copy of "Blood Over Water" by James & David Livingstone for very different and compelling insight into the Oxford-Cambridge boat race.

The book tells the story of the brothers' relationship as they trained for the opposing sides in the 2003 race - which, with a final verdict of a foot, was the closest finish in the history of the race (including the dead heat of 1877 when the finish judge fell asleep).

Blood Over Water was released in March and should now be available 'in all good bookshops'. Alternatively it is also available on Amazon

Bloomsbury have also set up a website - www.bloodoverwater.com

Finally, for those interested, a video of the last few minutes of the 2003 Boat Race is available on youtube at:
www.youtube.com/watch?v=yqN_OF8ZER0
---
| | |
| --- | --- |
| | NUTS AT NOTTS |
Lets face it, multi-lane regattas really aren't the best place for novice crews to cut their racing teeth, as demonstrated by a women's novice eight from Bangor University at Nottingham City Regatta last weekend.

The crew carefully approached to the stakeboats, lined up beautifully and very nicely in their lane... ... with their bows pointing at the pontoon

The Duke of Edinburgh kid doing stakeboat duties in their lane, diligently held on to the bow-ball but luckily the starter was slightly more clued-on, and ordered them to back out and come back in "the right way".

To which they moved out.... Stopped... and came back in... bow-ball against stakeboat yet again!

Much to the HUGE disappointment of pretty much everyone who wanted to see exactly what it was they would do when the Starter shouted "GO", the race umpire took pity on them and went over to 'have a chat' - albeit with the ulterior motive of moving them from lane 4 to lane 6 with the exasperated cry "I am not having YOU in the middle of MY race!"
---
| | |
| --- | --- |
| | MAKE MONEY AT MONMOUTH |
If the peak of your racing season is Henley (Royal or women's) and the thought of yet another Dorney multi-lane regatta fills you with boredom - consider that the best preparation for a side-by-side river regatta is (oddly enough), racing at other side-by-side river regattas.

If you're looking for some good river racing over 1500m, then take note that entries are now open on OARA for Monmouth Sprint & Monmouth Regatta on 23rd & 24th of May.

This year organisers are offering a Victor Ludorum jointly with Hereford Regatta (also 1500m) on the Bank Holiday Monday. So the most successful club at Monmouth on the Sunday and Hereford on the Monday will win £750 and the runner-up will get £250.

The event poster can be found at:
www.monmouthrc.org.uk
---
| | |
| --- | --- |
| | LEARN TO ROW |
If you know of anyone keen to start rowing, Sons of the Thames will be running two men's/women's beginners' courses this year - one starting in May and another starting around the middle of August.

More details on the website:
---
| | |
| --- | --- |
| | LEARN TO SCULL |
TSS will be running another Alec Hodges sculling course this summer.

The five day course is scheduled for the week beginning 10th August and they're now taking bookings.

See the TSS website for more details.
www.tidewayscullers.com/sculling-courses/
---
| | |
| --- | --- |
| | TYSON RELOCATES TO THE CAM? |
Warning over rogue swan attacks
---
| | |
| --- | --- |
| | THEY CAME, THEY SAW, THEY CONQUERED |
The weather gods smiled on the 410 crews that lined up for the start of the 2009 HoRR on Saturday morning. Bright sun, minimal wind and a reasonable stream added up to almost perfect conditions for the race and as a result it passed without incident, the marshalling and start area above Chiswick bridge running like clockwork for once; so smoothly indeed, that the last crew was started several minutes ahead of schedule.

The only area causing concern to officials was the finish, with the usual issues of crews stopping under Putney Bridge; not marshalling under Wandsworth and trying to go five abreast through Putney Pier, on show. One Leander crew, who'd decided to chop-turn were bollocked for not turning quickly enough with a sharp retort "Come on Leander, get a move on -- this is the real Thames, not a tributary" (and that was the RWSA...)

There was, however, plenty of entertainment on view on the course for the numerous spectators coaxed out by the good weather.

Most eyes were focused on the battle between Leander and the TSS "Great 8" for pole position. In the end the scullers won out despite an impressive performance from Leander that would have secured the head trophy in a normal year.

This is the first time since the Queen's Tower win in 2001 that Leander have been relegated to the Page trophy (which has, apparently, gone AWOL in recent years...) and to add insult to pink injury, the TSS win of four seconds even included a slight detour courtesy of the Mile Post Buoy, which they didn't so much hit, as go straight over the top of.

The collision occurred after they were forced over by crew 4, Astillero (Spain) who refused to move out of their way and into IC's dirty water. Luckily for Scullers their equipment survived intact, though the 2 man got a bit of a shock and his rigger was slightly closer to the boat at the end of the race than it had been at the start...

Also worthy of note was the performance of Alan Stepnell, the four man in HSBC's second eight, who allowed himself to be crab-a-pulted from his seat into the Thames, 30 seconds from the finish line.

Indeed, such a showman is the aforementioned Mr Stepnell, that he waited until he was bang in front of his own boathouse before exiting the boat in such dramatic style. Once in the water, he bravely started swimming only to realise that the crew behind was bearing down upon him at speed - he then had to make a quick dash to hide between the moored boats to escape being clobbered. Whilst the phrase "another bank bailout" does come to mind, we couldn't possibly sink to such low levels of punage – damn... too late.

So what happens when you mix a lunch time race with good weather and three back to back 6 nations rugby matches? Well, to give you a clue - LRC got it about right with their "London Zoo" theme.

Normally after the main heads people drift off for some food and a change of clothes, before filtering back to Putney for the evening parties, but not this year, oh no. This year they stayed.... and drank... and drank... and drank even more...

By 9pm the Putney clubs were heaving. London went on to take money on the door from 500 people during the course of the evening, getting close to selling out on alcohol despite not having a late license and ordering in twice as much booze as last year. Thames who'd only order 20% more alcohol did run out and their bar felt more like a sauna for most of the evening.

LRC's party definitely won on the manic stakes, there was a long queue waiting to get in for most of the evening and several people got kicked out for unsociable activity such as attempting to climb up the outside of the building or peeing off the balcony. The police even made a surprise visit during the evening after receiving a call suggesting that a fight was about to break out – it wasn't – no doubt the call was down to sour grapes from someone who'd been expelled.

The TSS head crew were out enjoying themselves, via Vesta and London -- and took great delight in winding up the pink scum even more by wearing pale pink t-shirts emblazoned with "Leander who? – Olaf Tufte" in silver (apparently the Olympic Gold Medallist's response on being informed who their main opposition was).

Full results can be seen at
http://www.kingston.ac.uk/~kx21229/finish.htm
---
| | |
| --- | --- |
| | PARTY, PARTY, PARTY, PARTY... |
Multiple post Men's Head revelery opportunities abound this year. As well as rugby watching on offer at UL (see article below), Thames Trademen will be doing something similar, and have invested in a big screen for their bar.

At Hammersmith, AK are holding a Pirate themed post Horr Party (see attached poster).

The Club will be open during the race, selling hot and cold drinks, cakes and snacks and they will also be showing the rugby in the bar in the afteroon before the party kicks off.

Down at Putney, London are encouraging guests to embrace their inner party animal at "London Zoo".

The bar is open all day and they'll be showing the rugby too. 3 rooms open, shots bar and DJ - Free entry before 8:30pm and £5 after.
Dress code: PARTY ANIMAL!
---
| | |
| --- | --- |
| | A MATTER OF LAW? |
Those who live or row in the vicinity of Barnes may be rather concerned about the imminent closure of Barnes Bridge footpath for the bridge repairs that are scheduled to start in April -- as the hours and dates of closure are rather inconvenient for people wanting to get from Barnes to the boathouses and elsewhere.

One member of Cygnet (who just happens to be the Reading Clerk of the House of Lords) has been ferreting through the various London and South Western Railway Acts and has discovered that, under Schedule 3 to the London and South West Railway Act 1893, the footpath cannot legally be closed for more than 12 days a year (as opposed to the six weeks which Network rail are currently planning).

The provisions of Private Acts (railways, docks, harbours etc) have full legislative effect unless repealed by subsequent Acts and the assumption of those is the know is that the attached Schedule 3 continues in force.

Needless to say, letters have been written to both National Rail and their contractors. Their response is awaited with interest.


(pdf file) - see section 9.
---
| | |
| --- | --- |
| | COXN'S WANTED |
Two opportunities for small loud people to get some extra Tideway racing experience at the Vets Head this Sunday (if you're not already roped in to coxing)

The Melbourne University crew that are over for the vets head nedd a cox for the race. If you think you might be able to help, ring Paul Reedy (07950790019 ). They will be boating from London.
Weybridge are also looking for a cox for their Vet B women's crew on Sunday. Six of this crew raced in the WeHORR 2 weeks ago and came in 52nd. If you think you might be able to help, e-mail Anne (anne.musgrave@btinternet.com).They will be boating from TTRC.
---
| | |
| --- | --- |
| | WELSH OPEN |
The Welsh Amateur Rowing Association will be holding the Welsh Open Regatta on the 6 lane course on Cardiff Bay on the 9th May.

They are keen to build on the success of the Home Countries Regatta last summer and raise the profile of Rowing in Wales.

See the attached poster. Further details will be published on the WARA Website:
walesrowing.com over the next few days.
---
| | |
| --- | --- |
| | CUBC 1, TSS 1 |
It was a beautiful afternoon on the Tideway as the TSS "Great 8" arrived at Putney on Wednesday for their fixture with the Cambridge blue boat.

The scullers had managed to fit in five outings since the majority of them arrived in London on Sunday, Dulwich coach Peter Hardcastle acting as Super-Sub as and when required (after only managing 6th place in the B final at Beijing he's been relegated to the TSS second 8 for the HORR). The TSS line-up is slightly different to that initially announced, as Lassi Karonnen managed to damage himself while cross-country skiing recently and has been replaced by Swiss sculler Andre Vonarburg (who came 3rd in the B final).

The TSS crew all seem to be enjoying their busman's holiday, and are settling well into sweep rowing as the week goes on, though there were a few language issues to overcome initially and Iztok Cop was spotted wearing a glove on his right hand, as presumably even Olympic Scullers are prone to blisters when they swap to sweep.

The crews raced two pieces from Putney to Hammersmith which, whilst giving Cambridge plenty of experience over the first half of the course means that they haven't been pushed over the second half, as their first fixture against Molesey was cancelled. Tom Ransley, still looking out for his back, wasn't expected to return to the crew until Thursday, so Goldie 7 seat, George Nash once again found himself in the Cambridge 3 seat.

TSS won the toss and chose Middlesex for the first race but were caught out by the speed of the Cambridge crew's start. The light blues secured an early lead, pushing it out to a length by the end of the Fulham wall and while they weren't able to extend their lead any further, Scullers never managed to close the gap and didn't look very happy about it.

Passing the first of the red buoys on the way to Hammersmith, there was an almighty clunk – not from the crews (which were both keeping well away from it) but rather from one of the Cambridge tin fish launches. The errant vessel was driven by Donald Leggett, who was obviously paying too much attention to the race and not enough to what was immediately ahead (may go some way to explaining why they're so keen to lift the buoys for the race...)

After heading back to Putney for the second race, Scullers appeared to have learnt their lesson and were better prepared for the light blues fast start. Although CUBC were on the inside of the first bend they didn't manage to get as much of a lead in the first minute, and TSS dug in hard to row them down on the outside of the bend, edging ahead to win by a length.

The verdict on the second piece was similar to that which Leander had at Hammersmith in their race with Cambridge on Friday, though the water was less rough and Cambridge certainly looked to be rowing better today. Could make the HORR very interesting come Saturday...

Pictures from the race can be seen on Dodsworld.

And a fairly long video clip of the first race is at:
http://www.youtube.com/watch?v=sEfDoR44414&feature=channel_page
---
| | |
| --- | --- |
| | TOTAL ECLIPSE OF GOOD-TASTE? |
I'm sure there should be something banning this sort of thing in the rules of racing, but anyway -- click on the link below to see the boys from Trinity College Oxford showing just why the residents of Iffley Special School are "Special"...

(So special that they even got interviewed on Radio 1 a couple of weeks ago as a result).

www.youtube.com/watch?v=JJAI2lAi8HE.

Must say, I was impressed with them actually finding a use for Rowing & Regatta Magazine (for, as an ex-member of ARA council was recently heard to comment - "ah, but width is much more important than content")
---
| | |
| --- | --- |
| | HORR PREVIEW |
"My dear boy, you are under a wrong impression. It is not a race, it is merely a means of getting crews to do long rows" - Steve Fairbairn

The Head of the River Race, to which founder Steve Fairbairn refers, returns to the Tideway this weekend for its 75th incarnation (76th if you count 2007). The event has had its second biggest entry ever this year but with entries now limited to a maximum of 420 crews, 46 crews lost out in the ballot and 5 overseas crews were cut (the race has a limit of 65 places available for those clubs not based in mainland Britain).

A Leander crew of national rowing treasures go off in pole position, this is likely to be the crew that raced Cambridge last Friday, so no doubt they will be watching today's fixture against Tideway Scullers for an indication of general speed, as the TSS international "Super8" starting 5th, is likely to be their main opposition.

(you can win some stuff from Rowperfect by entering the Great8 Trivia Quiz)

As well as a selection of overseas rowers making guest appearances under the colours of UK clubs, Saturday's line up will also feature crews from 13 different countries, mainly Germany, Italy and Spain, though there are also crews from Hungary, Serbia and Melbourne (the birth place of Steve Fairbairn)

Closer to home, some more of our up and coming GB lovelies will be racing in the top Molesey crew that starts at no 8 -- stroked by Capt'n Hodge himself. All the Molesey crews will be sporting black ribbons in memory of Scott Rennie.

Starting order etc can be found on the race website at: www.horr.co.uk -- if you can find it without getting a migraine...
---
| | |
| --- | --- |
| | LEARN TO ROW |
If you know someone who wants to give rowing a try, Putney Town will be running beginners courses this spring - one for women, starting April/May and another for juniors, starting around the end of April.

More details on the website:
putneytownrc.co.uk/learn-to-row/
---
| | |
| --- | --- |
| | HENLEY RACES |
The women and lightweights will take to the water at Henley on Sunday (22nd March) for the other Oxford and Cambridge races.

Timetable for the day:

1.30pm Nephthys to row over

2.00pm Women's Reserves - Osiris v. Blondie

2.30pm Lightweight Women's Boat Race - OUWLRC v. CUWBC Lightweights

3.00pm Women's Boat Race - OUWBC v. CUWBC

3.30pm Lightweight Men's Boat Race - OULRC v. CULRC

4.30pm Trophies presented at Remenham Farm by Annie Vernon, Olympic silver medallist and world champion in women's quadruple sculls

Full details are available on the event website www.henleyboatraces.com
---
| | |
| --- | --- |
| | AFTERNOON DELIGHT? |
The ever-caring ULBC are kindly offering all HORR rowers and supporters something to do between the race and the evening parties in Putney on 21st March.

They will be showing the rugby on a projector screen at their clubhouse in Chiswick, with burgers and beer on offer.

A selection of posters for the event can be seen below (click to enlarge):

Facebook: Post HORR Pre-LASH. (you may need to search for the event)
---
| | |
| --- | --- |
| | CUBC / TSS |
Following the cancellation of their fixture against Molesey last Sunday, the Cambridge blue boat will get a taste of the Tideway Scullers Uber-Eight on Wednesday 18 March.

The crews will race from Putney to Hammersmith at 3.30pm.

The TSS line-up will be:

Bow - Tim Maeyens (BEL)
2 - Alan Campbell (GBR)
3 - Lassi Karonnen (SWE)
4 - Marcel Hacker (GER)
5 - Mahe Drysdale (NZ)
6 - Olaf Tufte (NOR)
7 - Ondrej Synek (CZE)
S - Iztok Cop (SLO)
Cox - Ali Williams (GBR)
---
| | |
| --- | --- |
| | HAIL, FIRE AND DAMNATION (WELL...ALMOST) |
The timing of Sunday's Hammersmith Head turned out to be perfect – perfect that is if you like extreme head-racing in really challenging conditions.

In contrast to the quite good weather for the Women's Head the day before, Sunday dawned to strong winds and the promise of heavy rain, although the blue skies on show in the morning before the race, meant that some people were less well prepared clothes-wise than they should have been.

With only a fortnight to go the main men's head, there was a full compliment of 100 crews entered, though around ten crews either scratched in advance or decided on the day that the conditions were too rough for them.

Organisers reviewed the river conditions in advance of the race, and it was deemed rowable as the gusting wind wasn't again the tide - so the water was fairly flat. Light rain started as the crews marshalled, getting heavier as the race started and turning into a torrential downpour by the middle of the second division with a few hailstones thrown in for good measure.

As the starters got down to the last ten crews (those who had been late to the start and held downstream of Tideway Scullers) – a huge bolt of lightning struck the ground near Mortlake, putting the fear of god into the officials on the water. As most of the crews had started it was felt to be better to simply let the crews finish rather than try to clear wet, cold crews off the course when they didn't have their wellies and there probably wouldn't be anywhere to put the boats anyway. Luckily there was only one more rumble of thunder which came some time later, after the storm had moved away to the North East and by the time the last crew was approaching the finish line the sky was clearing and the wind had dropped.

An Elite eight from Henley won overall, while Tideway Scullers came 3rd to take the S2 pennant ahead of S1 pennant winners Worcester. Most of Bedford appeared to have entered the race, but failed to take any prizes back with them.

All good practice for the HORR, though fingers crossed they'll be luckier with the weather this year. We can do without a repeat of 2007.

Full results available at: www.akrowing.com/results.php?result=2009-hamh
---
| | |
| --- | --- |
| | ALEC HODGES SCULLING COURSE |
There are still spaces available for the sculling course at TSS this Easter.

More details can be found on the TSS website:
http://www.tidewayscullers.com/sculling-courses/
---
| | |
| --- | --- |
| | WEHORR 09 |
The 69th Women's Eights Head took to the Thames on Saturday afternoon with a full entry of 300 crews, for the first time in the history of the event. The extra crews came mainly in the S4 and novice categories with a large number of entries from Cambridge, Durham and Oxford colleges, though this year's race also saw an increase in the number of overseas crews making the trip to race, particularly from Ireland, Spain and the Netherlands.

Despite earlier forecasts for bad weather, the promised rain failed to materialise and conditions were fairly good for racing though the wind did pick up as the race went on. The river levels were about 1m higher than expected and the tide turned an hour early, resulting in a very fast stream for those who knew how to find it and stay in it.

A number of national rowing treasures took part, mainly amongst the new starters after missing the 2008 race due to pre-Olympic training commitments.

The head pennant was secured by 179, an internationally-flavoured crew of Olympians (Laura Greenhalgh, Elise Laverick, Jessica Eddie, Annie Vernon, Nienke Kingma, Femke Dekker, Juliette Haigh, Helen Tanger and Julia McDonald) racing as a London / Hollandia / Thames / Marlow /UL composite, who romped home in a time of 18m 28s, beating a strong line-up from Leander ( Victoria Bryant, Debbie Flood, Jo Cook, Susan Myers, Emma Windham, Kristina Stiller, Katie Greves, Louisa Reeve and Zoe de Toledo) into second place by an impressive 26 seconds.

At club level, it was Nottingham Rowing Club who laid down the marker for the summer regatta season, beating a strong Tideway Scullers crew to the Senior 2 pennant. Agecroft and Molesey also put in good performances, the latter being especially worthy of note, as the crew had been seriously considering pulling out of the race and were still reeling from the tragic news of the death of Molesey and ex-IC rower Scott Rennie, who died suddenly while training at the club on Friday morning.

Five of the pennants were won by university clubs including Edinburgh, Cardiff, Birmingham and Downing College Cambridge, who came 95th to claim the Novice Academic pennant.

Osiris (Felicity Shelley, Elizabeth Murphy, Claire Galloway, Emily Hooton, Harriet Keane, Sonia Bracegirdle, Phoebe Sanders, Lucy Mase-Robinson and Catherine Murphy) beat Cambridge by 20 seconds in their first head to head meeting before their Boat Race on 22nd March, Oxford securing the University Pennant while Cambridge took the S3 pennant home.

Vesta D (156) managed to prang their boat in the start marshalling area minutes before the race was due to start. They hurriedly rowed their holed vessel back to their club house in Putney, changed boats and returned to race a second time - and therefore managing to row the entire course four times in one day (nutters) – though I must say that despite being knackered and in a different boat, they still weren't the slowest.

As is common with any of the Tideway heads, there was variable quality on show both in the marshalling areas and during the race itself. While the majority of crews appeared to be taking a reasonable line from Hammersmith to the finish, it was obvious that many coxn's are lacking in experience on Tidal water and are unable to read the water and work out where the fastest stream is. This was very apparent after Barnes bridge, with many crews going wide on the corner and losing valuable time as a result.

Some coxn's are however, more talented than others. Of particular note was the contribution from the cox of crew 172 who, on passing through Barnes Bridge, gave the call "We are half way there!". The crew then made a beeline for the green buoy adjacent to the bandstand before having a 'quick break'.

Then there was the cox who was overheard instructing his crew to take it up to "race pace"... after Hammersmith - when they'd already covered about 2/3rds of the course.

Some people really should have made the effort to attend the coxing workshop…

Full results can be seen at:
www.wehorr.org/results.htm

And a selection of photos from the lovely Dods can be seen on his website:
www.dodsworld.com

Finally - overheard at the umpires' briefing:
"If you have umpired here before and are helping again, does that make it 'Burds-Head Revisited'?"
---
| | |
| --- | --- |
| | PEER TO PEER REPORTING |
The Thames Regional Rowing Council has recently adapted the Tideway Code reporting system and the focus is now very much on enabling rowers and clubs to sort out problems among themselves.

Anyone can use the system if they see someone doing something on the Tideway which is wrong, and want to complain about it or perhaps give some advice to those concerned. You can also use it to say 'well done' to someone.

As there are 54 active clubs on the Tideway, the TRRC recognises that you cannot possibly know who all the Captains are, so all you have to do is send an email to reports@thames-rrc.org. The details will then be passed on to the Captain and Safety Advisor of the club you want to contact.

If you cannot sort things out by talking to the club in question, you will be able to refer the issue to the Tideway Code Panel who will help resolve the matter on your behalf.

Please note, that if there is an incident which is potentially hazardous you should now use the ARA incident reporting system, which is accessible via the ARA or the TRRC sites. If you are going to use this, please do not tick the 'anonymous' box, as we are far enough down the road of making the Tideway Code work, to be clear about who is making a report.

All Captains and Club Safety Advisors have already been advised of the change.
---
| | |
| --- | --- |
| | STAYING ON THE GOLD STANDARD |
On Saturday 14 March, Jürgen Grobler will be giving a talk at the The River & Rowing Museum. Entitled "Staying on the Gold standard to London 2012" it will cover what it takes to make Olympic Champions.

Grobler has coached a crew to Gold at every Olympics since 1972 except 1984, when East Germany boycotted the Games. Since moving to Britain in 1991, he has coached Steve Redgrave and Matthew Pinsent to gold at Barcelona in 1992 and Atlanta in 1996. Redgrave, Pinsent, James Cracknell and Tim Foster to gold in Sydney 2000; Pinsent, Cracknell, Ed Coode and Steve Williams to gold in Athens in 2004 and Williams, Andy Hodge, Peter Reed and Tom James to gold in Beijing last year.

Booking advisable on 01491 415605 or edbookings@rrm.co.uk
£5.50 (RRM and ARA members £4.95)

Starts 12 noon (coffee served from 11.30am)
---
| | |
| --- | --- |
| | LIFE SUPPORT |
St Paul's coach Henry Adams got more than he bargained for during an early evening outing last Monday, when he came across an unconscious woman in the river near Furnivall SC. He managed to keep her head above water until the RNLI could get on the scene.

Full story and a brief video of the rescue on the Richmond & Twickenham Times website.
---
| | |
| --- | --- |
| | PARTY, PARTY, PARTY |
A number of the Tideway clubs will be opening their doors after the women's head this Saturday for post-race partying.

Starting at 6pm Thames Tradesmen appear to be having what looks like a 'hot-tub' party (see attached poster) at Castle Greyskull... though I have my concerns the balcony would collapse under the weight, so perhaps that part's only wishful thinking.

Meanwhile Putney is likley to resemble the Wild West on Saturday evening, as both Thames and London are running with "cowgirl" themes. Neither club is admitting to pinching the idea from the other, but at least it makes working out what to wear, that bit easier.

On request from their women's senior squad, Thames are holding a Wild, Wild (South) West (London) Party! starting at 8pm.

Entry is £5, dress: Cowgirl/cowboy/American Indian/tavern hooker/Dr Quinn medicine woman/Sully/anything Wild Wild (South) Westie that you want!


At the other end of the embankment London are aiming to lure the women away, by having an "Even Cowgirls Get the Blues!" party.

Bar open all day and there is no entry charge until 8:30 PM (£5 after). Come dance, drink and be merry at the LRC Wild West Saloon. 3 Rooms, 3 Bars & wild wild music.
---
| | |
| --- | --- |
| | UL OPEN DAY |
ULBC are putting a concerted effort into keeping as many athletes both in rowing and in this country (away from the American Colleges). With this in mind they will be holding an open day on 31st May - the Sunday after the National Schools regatta.

The day is open to anyone studying at a UL college in September, see the attached poster for more details.
---
| | |
| --- | --- |
| | SING-A-LONG |
Long-term readers will be familiar with the selection of dreadful rowing songs on the site. Whilst providing plenty of entertainment, we never actually expected anyone to record any of them...

It was with some amusement that we watched the attached promo video for the Outgames Regatta, which is set to the dulcet sounds of "Ergo-Queen".

www.youtube.com/watch?v=LCWoksRDgWk

Suffice to say I don't think the top of the charts is at risk...
---
| | |
| --- | --- |
| | BUOY-BUOY |
The organisers of the Boat Race have approached the PLA about removing the Tideway navigation buoys for the race on the 29th March. Obviously the probability of the two university crews managing to get down the course during a river closure, without hitting one of them, is just too high for comfort (ahem).

By all accounts, the PLA didn't really want to be arsed with lifting and repositioning them afterwards, so quoted a price of around £5000, hoping this would be enough of a deterrent to change their minds.

However, rather to PLA's amazement, the Boat Race said "yes please", so, or about the 27th of March the following rowing navigation buoys will be removed, and will be replaced on or about the 30th March:

Mile Post (port-hand/red)

Tea Rose (port-hand/red)

River View (port-hand/red)

Black Lion (port-hand/red)

Chiswick Steps (port-hand/red)

LEP (starboard-hand/green)

Duke's Meadows (starboard-hand/green)

Tradesmen's (starboard-hand/green)

Bull's Alley (starboard-hand/green)

The normal navigation rules remain in place during the weekend when the buoys are absent, so take extra care and make sure you use other landmarks to ensure you're in the right place. All this work also means that during the period of Tideway week there will be a large number of launches and PLA working vessels in the area, so keep a good lookout.
---
| | |
| --- | --- |
| | NJSH |
The 2009 National Junior Sculling Head, which takes place on Monday, has the largest entry in the event's short history, 363 crews against a previous maximum of 303. Particular features are the 49 Men's J14 and 21 Women's J14 Octuples (the stuff of nightmares for the average Umpire), plus the first entries from crews from Northern Ireland in Portadown and Methodist College.

The provisional list of entries is shown on the event website, under "Head of River 2009".
www.thescullery.org.uk
---
| | |
| --- | --- |
| | TIGHT FIT? |
Non-tideway crews should make full use of the facilities on offer for the Tideway heads this Spring, as it looks like there's going to be a severe shortage of trailer space available over the next few years.

The works starting on Barnes bridge after the boat race this year (see article below) will take up a large amount of space at Thames Tradesmen which, in the past, has been one of the main boating areas for visiting crews due to the amount of space there normally is around the clubhouse.

St Paul's School is beginning major re-building work starting July 2009, and have advised that they will not be able to host any crews for any of the tideway heads next season (2009/2010) and for at least 3 seasons after that.

Longer term, there will be considerable impact on Furnivall Gardens due to the on-going work on the "Super-Sewerage" tunnel - the work on this is expected to take around eight years starting in 2012, and even if the Hammersmith NIMBY's have their way, there will still be plenty of drilling work required in Furnivall Gardens, including earlier exploratory works, and the associated use of the land will again have a major impact on trailer space available for visiting clubs.

Wandsworth council has been resistant to an increase in trailer movements at Putney for a number of years, and the clubs above the start, which traditionally don't have many visiting crews (UL / Mortlake / QUintin /Putney town) simply don't have space for many trailers either.

So where does this leave the heads? In the worst case scenario, they may have to limit the number of entries in their races, though as this has an obvious impact on revenue this will be unpopular with both competitors and the events, who have high fixed costs to cover.

One alternative might be more trailer sharing or borrowing of boats from host clubs, but this would be a nightmare to administer.

Either way, come next head season, you'd be best not to assume that you'll be able to boat from your normal location, so get permission early or risk missing out.
---
| | |
| --- | --- |
| | BOUSTEAD 2009 |
Sunday morning saw the competitors in the 52nd Boustead Cup take to the Tideway for the annual event, which is held over the Championship Course between eights from Thames Rowing Club and London Rowing Club.

The 2009 race promised to be a good one, as the crews looked to be fairly evenly matched on paper - both boats containing their share of Henley winners and GB internationals.

London won the toss and chose the Middlesex station (hoping to profit from the first Chiswick bend) and had the slightly quicker start. By Barnes they had taken 3/4 of a length out of the Thames crew. However, Thames showed gritty determination - never allowing London to extend their lead, and once the river started to favour Thames, London spent some serious energy reserves defending this margin.

Through Hammersmith Bridge, Thames continued to challenge but with both crews not dropping below a stroke rate of 36 for the entire 4 1/4 miles, they could not get back on terms. London then went on to win a famous victory, passing the flag pole at Thames Rowing Club just under a length ahead.

London made a clean sweep of it by also winning the Second and Third Eights' races.

Thames can console themselves with the fact that, come the summer, most of their squad are eligible for the Club-level events at Henley Royal Regatta, while many of London's top men are ineligible and will likely be racing for the Visitors Cup or Ladies Plate.

Gone are the glory days of the late 1960's and early 70's at Thames where the likes of Nigel Read and John Friend ruled the roost in the Boustead Cup (see attached pic). Will we see a resurgence in form from Thames next year? Based on today's performance, I think it is more than likely...

The winning LRC crew (from bow)

Adam Wood
Dan Pring
Herbie Griffin
Ciaran Hayes
Matt Bell
Nick Friend
Iain Weir
Danny Harte

cox:Julia MacDonald
---
| | |
| --- | --- |
| | WATCH, LISTEN AND LEARN |
Fenland Poly's Spring Comedy Rowing Fest starts today (Tuesday), with the first day of Lent bumps. The getting-on race took place last Friday and, as usual, amply illustrated the fine levels of comedic paddling that can be attained by students with minimal rowing experience.

The slug was particularly impressed by the amazing slow motion out of the boat crab performed by Darwin II – their 7 man's special effort captured in the attached video clip – though to be honest it's hard to tell whether it was actually caused by a crab, or whether he just passed out from the embarrassment and fell overboard... bless.

www.youtube.com/watch?v=CZnNp-595g4
(fun starts about 1min 20secs into the clip)

Start orders and results for each day can be found on the CUCBC website at the links below (refresh once open):

re-live your bumping days remotely, then I'm delighted to say you can listen to the carnage on-line, as live commentry will be provided by CUR1350 Radio from 2-5pm each day.

(I'm also impressed to see they've even categorised it correctly - under "entertainment" rather than "sport" - nice.)
---
| | |
| --- | --- |
| | HAMMERSMITH HEAD - PART 1 |
The Hammersmith women's and Junior's Head took place on a relatively calm Tideway on Sunday afternoon, crews racing between Chiswick and Hammersmith bridges. Around 65 crews took part and the race went off without incident apart from some concerns that the steering on one of the WJ14 octoples had broken (how can you tell...?)

Westminster School were back on top form, their MJ19 (yes you did read that correctly) 4x- winning overall, while an impressive TSS women's S2 eight finished 20 seconds slower to take 2nd overall, making them the fastest women's crew.

Full results (including category winners in bold) can be seen at
www.akrowing.com/results.php?result=2009-hwjh

Meanwhile, for those of the male persuasion who'd like to sharpen their racing skills before the main HORR, the Hammersmith Men's Head takes place on 8th March (entries close this Sunday – 1st March).
---
| | |
| --- | --- |
| | GOT ANSWERS? |
Next Wednesday sees the return of the AK Quiz night. See the attached poster for more details.

Time: From 7:30pm
Where: AK bar
£10 entry for each team, maximum of 4 people per team.
---
| | |
| --- | --- |
| | GEORGE WALLS |
Some sad news -- George Walls, the professional oarsman, died on 14th February, aged 96.

A long-standing member of several Tideway Clubs, including Parkside RC, Sons of the Thames (Past President), Auriol Kensington, Cygnet RC and Furnivall SC, for the past 21 years he was a member of Twickenham RC and he was also a great supporter of Women's Henley.

The funeral will be held at 12.40pm Friday 27th February at South West Middlesex Crematorium, Hounslow Road, Hanworth TW13 5JH. Afterwards at the Pope's Grotto, Strawberry Vale, Twickenham TW1 4RB.

No flowers, donations to Twickenham Rowing Club.

** Please note – the funeral will now start 20 minutes later than originally planned. i.e. 12.40pm - all other details remain the same.
---
| | |
| --- | --- |
| | THE SILLY SEASON |
In the run up to the main Tideway heads in March, regular Tideway users get to 'enjoy' sharing their patch of river with numerous up-river muppets who appear to have no clue about the movement of tidal waters or the special navigation rules that apply.

Thanks to the red boards on the upper Thames, this joyous annual occurance has started already and on Sunday, of the five visiting clubs spotted on the Tideway, only two were obeying the Tideway Code.

There follows a plea to all visiting crews to not go afloat unless their coaches and coxes are fully familiar with the navigation requirements and if in doubt, ask a local.

For a simple idiots' guide, you can do worse that reading the TRRC's muppet guide, or for those who really have no desire to get skewered, it's worth reading the navigation section of the Code itself.

Oh, and remember - it's tidal and muddy - bring wellies.
---
| | |
| --- | --- |
| | JUST WHEN YOU THOUGHT IT WAS SAFE TO GO BACK ON THE RIVER... |
This Saturday, 21st February will see the annual United Hospitals Head race take place from Syon Pavillion to Chiswick Bridge on the Ebb stream. Racing starts at 2pm.

In order to assist the race, and for the duration of the race only, Section 2.4 Restricted Zones, of 'Rowing on the Tideway', is temporarily amended insofar as competitors in the race may overtake within the Restricted Zones of Kew Road and Kew Railway Bridges.

All effort will be made to cause as little disruption as possible but patience and cooperation would be greatly appreciated, so might be best to avoid the area if you can.
---
| | |
| --- | --- |
| | 2009 DEWAR SHIELD |
In a shock development, Sons of the Thames won the Dewar Shield on Sunday 15th February, for the first time since the race was re-instated in 2003.

The six Sons crews took on five crews from Furnivall and two from AK in choppy conditions and their cunning ploy to raid the local home for retired rowers appears to have worked as they won both the men's race and the overall title, while Furnivall won the women's race.

The Shield, which is a great lump of a thing featuring a nekkid man on horseback wearing socks (? -ed) is in memory of Alice Dewar, Furnival Captain in 1909.

Some nice arty black and white pics of the race can be seen on FlickR at:
www.flickr.com/photos/from-phil/
---
| | |
| --- | --- |
| | STRUCK OFF |
There are a few notable clubs on the list below who really should know better - still, it's not like there are any major head races coming up...
---
| | |
| --- | --- |
| | MOLESEY VETS |
As some clubs already know, last Saturday's race was cancelled due to the state of the river.

The event has now been re-scheduled for Sunday 1 March, starting at 12 noon, and OARA has now been re-opened until Monday 23rd to accept further entries (well, unless your club appears on the list above that is).

Any club that had entered for Saturday's race is urged to contact the Race Secretary via:
http://www.moleseyregatta.org/mvh_newdate.htm
either to confirm that their old entry still stands, make substitutions or to withdraw.
---
| | |
| --- | --- |
| | TSS BRING IN THE BIG GUNS |
It's enough to leave the pink scum trembling in their discounted porridge - Not content with winning the Head of the River Fours for the last three years, Bill Barry has now turned his attention to the Men's HORR and is gathering together a crew of internationals to take part in March.

Containing the seven fastest scullers at the Beijing Olympics (and Iztok Cop) the crew is being put together to celebrate 50 years of Tideways Scullers entering the HORR and will be sponsored by Filippi, New Wave, and Rowperfect

Bow Tim Maeyens (BEL) 6' 1"
2 Alan Campbell (GBR) 6' 3"
3 Lassi Karonnen (SWE) 6' 5"
4 Marcel Hacker (GER) 6' 5"
5 Mahe Drysdale (NZ) 6' 6"
6 Olaf Tufte (NOR) 6' 4"
7 Ondrej Synek (CZE) 6' 6"
S Iztok Cop (SLO) 6' 2"
Cox Ali Williams (GBR) 5' 5"

Definitely one to watch.
---
| | |
| --- | --- |
| | RED ALERT |
The generally shite weather of the last week has taken its toll with yet more race cancellations this weekend.

The Molesey Vets head is off, though organisers are hoping to reschedule the race for the end of the month. Currently the Head of the Trent is still on, but the BUCS champs head at Peterborough is off because of flooding and the Bedford eights and fours head will make the call on Saturday, though are hopeful the race will go ahead on Sunday.

Good luck to everyone doing the 3rd set of GB trials tomorrow - at least it should be above freezing by the time the lightweights race.
---
| | |
| --- | --- |
| | WATCH OUT: PRE-BOATRACE FLOTILLAS ABOUT |
A full list of the Oxford & Cambridge Tideway fixtures are listed below. Probably best to avoid the river at these times if at all possible as they do tend to take up quite a lot of space, as well as generating wash. Though the only ones likely to interfere with normal Tideway clubs training are the Cambridge morning fixtures on Sunday 8th March.

Isis v University College of Dublin Sunday 1 March: 1500

OUBC v University of Washington Sunday 1 March: 1530

Goldie v Molesey BC Sunday 8 March: 1000

CUBC v Molesey BC Sunday 8 March: 1030

Goldie v Leander Friday 13 March: 1345

CUBC v Leander Friday 13 March: 1415

Isis v Molesey Sunday 15 March: 1500

OUBC v Molesey BC Sunday 15 March: 1530
---
| | |
| --- | --- |
| | NATIONAL JUNIOR SCULLING HEAD |
Entries for this years NJSH close on the 23rd Feb, so best get your entries in (via OARA) before half term.

The 3k race takes place at Henley on Monday 9th March - entry fees are £40 for Quads, £80 for Octuples.

For more details see the attached poster (word doc).
---
| | |
| --- | --- |
| | TALK BY PAUL THOMPSON |
Paul Thompson, GB Rowing's chief coach for women and lightweights, will be giving a talk about his adventures at the five-ring circus at the River and Rowing Museum in Henley on Saturday 28 February. Paul will be joined by Katherine Grainger - Britain's most successful oarswoman - to add anecdotes and insights into being an Olympic athlete.

Paul joined the ARA coaching staff in 2001. In 2003, he coached Katherine Grainger and Catherine Bishop to a gold medal in the women's pair at the World Rowing Championships in Milan. In 2004, they took silver at the Athens Olympics. In 2006, the quad were disappointed to win silver behind Russia but four months later were awarded gold when one of the Russian crew was found guilty of a doping violation and the crew was disqualified. At the 2007 Worlds in Munich the quad capped off an excellent season by winning gold. At Beijing 2008, the quad took silver.

"From Sydney 2000 to London 2012, The Olympic Experience" starts at 12pm (coffee served from 11.30am) and costs £5.50 (RRM and ARA members £4.95).

Booking recommended on 01491 415605 or edbookings@rrm.co.uk.
---
| | |
| --- | --- |
| | NJIRC 2009 |
The 2009 National Junior Indoor Rowing Championships will be held on the 17th March at the Battersea Evolution Site in West London.

The competition is open to everyone of secondary school age, whether they are expert club rowers or have never been near a rowing machine. There will be plenty of things to do in between races at the event, including street dance, free running, meet the Royal Marines, canoeing simulators and trying out the latest indoor bikes and a climbing wall. Some of the top GB rowers like Katherine Granger, Tom Aggar and Tom James will also be there on the day.

In 2008 the event drew over 1,200 competitors and organisers are hoping to smash that number this year.

More details and entry forms are available at:
www.londonyouthrowing.com/events/njirc

Entries need to be sent to Matt Rostron by the 9th of March.
---
| | |
| --- | --- |
| | ROWSAFE? |
An interesting take on the recent "RowSafe" document, produced by the ARA, can be seen on the Leo Blockley website at www.leoblockley.org.uk/documents/In-at-the-deep-end.pdf

This comes from a concern that the Rowsafe publication raises a number of safety issues by putting the onus of responsibility, and therefore blame, onto individual clubs and rowers.

The document linked above explains what you can do if you are unhappy with the situation.

For a more detailed analysis of the RowSafe document see:
www.leoblockley.org.uk/news.asp
---
| | |
| --- | --- |
| | THE END OF THE AMATEUR |
In the mid 1950s when common sense finally won out and the split between Amateur (read Gentlemen) and Tradesmen (read people who did manual labour for a living) in rowing was welded shut, the associated governing bodies merged.

Where previously there had been the Amateur Rowing Association (ARA) and the National Amateur Rowing association (NARA), there stood only the "British Amateur Rowing Association" - or the "ARA" as it was then conveniently shortened to (ahem...)

Now, 50 years later, it seems that finally the British is being embraced and the Amateur dropped once and for all, as the Hammersmith Mafia have voted to rebrand the organisation as British Rowing.

The new name has come from research done via corporate partners AstraZeneca and Brand development agency Brand(X), all at negilible cost to the ARA, and the new name and logo is expected to be launched in September.

Not sure if this heralds future plans to re-incorporate Northern Ireland & Scotland into the mix... but the new logo is rumoured to include the Union flag.
---
| | |
| --- | --- |
| | EASTER SCULLING COURSE |
Scrubbers will be running their popular Alec Hodges Easter Sculling course again this year. Open to Adults and Juniors of any level of ability, the cost is £190 (including lunch). The course runs from 30th March to 3rd April, and bookings are now being taken.

More details can be found on the TSS website:
http://www.tidewayscullers.com/sculling-courses/
---
| | |
| --- | --- |
| | NEKKID AMBITION? |
The slug has noticed that Thames Tradesmen's has recently developed a reasonable women's squad.

While this can only be a good thing, from the photographic evidence provided, it would appear that the male members have been pulling out all the stops - above and beyond the call of duty - in their quest to attract the lay-dees to castle Greyskull...

hmmm!
---
| | |
| --- | --- |
| | LAPPED |
In case you hadn't heard, the Henley lap dancing club has opened after all.
http://www.henleystandard.co.uk/news/news.php?id=553668)

We particularly enjoyed Councillor Barry Woods' previous comments on the subject:

" I'm not a prude or a puritan — I have been to strip clubs and enjoyed them, but I don't want my face rubbed in it."
---
| | |
| --- | --- |
| | ADVERTISING MEEJA STUDIES |
The attached advert was spotted in the maritime trade press.

It utilises what can only be described as lots of creative licence; even if enough of the oar was inboard to be useable, 'backing down' a container ship might not be the fastest way from Hong Kong to Harwich ... though on the bright side, at least their cox'n should know his COLREGS!
---
| | |
| --- | --- |
| | HAMPTON HEAD |
The Hampton Head went ahead on Saturday despite the heavy rainfall earlier in the week. It was cold and windy but nobody fell in and for once all the Octuples were perfectly behaved. Alas, the usual levels of crew incompetence were still evident and towards the end of what had been a very long day, on marshal eventually got sarcastic:

"Get towards the bank! The bank! The bank! it's that big thing with lots of land on it!"

As a Windsor Boys J14 4x+ was steaming down the course (opposite the blue doors and therefore about 150 m upwind of the parents' catering tent & 400m from the finish) their cox could be heard going absolutely ballistic to get them to go faster, even though there was no other crew in sight. This was accomplished with a rousing cry of:

"Smell the burgers !!!!!!"

??

Results at:
www.myracetime.co.uk/HamptonHead
---
| | |
| --- | --- |
| | CAM-OX PRE RACE FIXTURES |
This year's pre-boat race Oxford and Cambridge training sessions and eights races, will take place on the Tideway on the following dates:


Sunday 22nd February, 11:00 - CUBC (Hammersmith Women's head starts at 3pm)
Sunday 1st March, 15:30 - OUBC
Sunday 8th March 10:00 - CUBC (Hammersmith head starts at 2pm)
Friday 13th March, 13:45- CUBC
Sunday 15th March, 15:30 - OUBC
Wednesday 18th March, 15:30 - CUBC

As usual, each session will consist of one or two eights racing with the flood tide starting between the university stone at Putney and finishing by the Boat Race finish post at Chiswick and followed by a number of coaching / press launches and small passenger craft (and the associated wash that goes with them). A second race will follow half an hour after the first.

Where safely possible the eights will be following the racing line, as distinct from the starboard hand side of the navigation channel.

If you're not involved in the races, please try to avoid obstructing the races.
---
| | |
| --- | --- |
| | SO YOU WANT TO BE WELSH |
Open trials for the Welsh team that will compete at the 2009 Home International will be taking place on Sunday 15th March (women) and Sunday 29th March (men), at the course in Cardiff Bay.

For more details see the attached poster, or register on-line at
www.walesrowing.com/international/selection_policy.htm

The Welsh appear to be advertising trialling rowers with a "Truck and Arms" disability on their website, could this be a new event for long distance lorry drivers?
---
| | |
| --- | --- |
| | GENIUS... |
The slug was rather intrigued to spot the following advert on the Rowing Service.

Cardiff University Clearance and Equipment wanted
FOR SALE:
16 dreissacker clever sweep oars...
8 Braca sport oars clever oars ...

Could the Cardiff Stoodents have stumbled across a new type of 'smart' blade design...?
---
| | |
| --- | --- |
| | AGAINST GOD AND NATURE? |
A concerned reader writes:

"Dear Slug,

When watching Quintin Head the other day, I was startled to notice what looked like Mr Nick Friend at 6 in the LRC Elite VIII.

As a famed Henley resident, stalwart of Henley Rowing Club and winner of the Thames Cup with HRC in 2005, seeing Nick resplendent in an LRC all in one was indeed something of a surprise...

I found myself wondering whether Mr Friend has changed his somewhat disparaging views of LRC? Will the move be permanent? And are any other well known HRC members going to follow suit?!

What would Dessie think of it all?

"

Indeed - has the world gone mad?
---
| | |
| --- | --- |
| | KEEP YOUR KIT ON |
It looks like the resis at Porn-Star and Garter will have to find alternative late night entertainment after all, as the Henley locals have managed to drive out the lap dancers.

Campaign ends lap dance club plan

What's worrying me is that the new owners of the license are Latrinos... is that really any better?
---
| | |
| --- | --- |
| | BEGINNERS COURSES |
If you know anyone in the West London area who'd like to give rowing a try, Putney Town are starting a new men's beginners course soon.

10 weeks, 3 sessions a week, £100 per person, fully supervised

This is the club's 7th successive beginners course

open day at the club, 8th February 2009, 13:00-15:00

womens beginners course to follow directly after in May 2009

E-mail or call men's captain Peter Rossi for details
menscaptain@putneytownrc.co.uk (07983 325 992)

Meanwhile, across the river, Quintin will also be running a Learn to Row Course during March.

Full details at
www.quintinboatclub.org/joining/learn2row.htm
---
| | |
| --- | --- |
| | TONY OWEN |
There will be a memorial service for Tony Owen, photographer, rowing historian and a member of Putney Town RC & London RC, at 3pm on Friday 6 February at St Mary's Church, Putney.

Donations to the Philip Henman Foundation, a charity run by the Company of Waterman and Lighterman , the principle object of which continues to be the education of young people making a career on, or in connection with, the River Thames and to assist apprentices and young Freemen of the Company as they train for work on the river.

(Watermen's Hall, 16 St Mary at Hill, EC3R 8EF).
---
| | |
| --- | --- |
| | QUINTIN HEAD '09 |
Since its inception in 2006, the Quintin head has grown in popularity and organisers are now limiting entries to 99 crews (the maximum allowed by the PLA without requiring a costly river closure). As a result, crews that pulled out before the race were replaced with those on a waiting list, though the new entrants were allowed to race for time only. Raced this year on an incoming tide from Hammersmith to Chiswick, the Quintin head gives a welcome opportunity for crews who have spent the winter competing in small boats to try their chances in an eight, and with this comes an early indication of the work that needs to be done prior to the main Tideway heads in March.

Originally there had been a plan to include the Remenham Head within the 2009 race, but when Molesey and Kingston failed to get their entries in on time, this was dropped, and the Remenham Head will now be run as part of the Kingston head, on the weekend between the women's and men's HORRs.

In stark comparison to the miserable weather on Sunday, competitors were blessed with almost perfect conditions for the race, which started at 11:30am on Saturday. Watery sunshine, an absence of wind and practically no stream more than made up for the cold temperatures and the race went off without incident, only four of the 99 crews entered scratching on the day.

You would be forgiven for thinking that the lack of stream would have encouraged crews to cut corners and take the shortest route, but a lot of suspect steering was evident, especially approaching Barnes bridge, where crews hugging the bank too tightly, were forced to swing out wide to get through the bridge, losing valuable seconds as they then found themselves moving to Surrey past the White Hart.

Cambridge University had two Elite crews entered (which went off behind the London Elite eight in head position), and not surprisingly, with their main event only two months away, walked off with first and second place, though the London eight put in a valiant effort to hold them off.

To their credit London showed that despite having a fewer oarsmen this year the squad still has good depth, collecting the S1 and S2 pennants in the process -- their S2 eight finished 3rd - ahead of the Elite and S1 crews in 4th and 5th.

Last year's winner, the University of Bristol, took the S3 pennant, while on the women's side, a strong City of Oxford crew fended off a challenge from Thames to take the women's head position and the WS2 pennant.

All in all, very little of note to report, though we did wonder about the Walbrook eight that made a beeline across the river at the finish, heading straight for the timing team - rudder problems presumably, well, that or Strokeside seriously need to do more training.

The coxing call of the day goes to the cox of one junior crew who was overheard chiding his crew to "ROW FAST"...

Full results are available at:
www.quintinboatclub.org/Head/QuintinHeadResults_2009.htm.
---
| | |
| --- | --- |
| | HELP THE AGED |
Most of the Tideway will be too hungover to have noticed that there is a Sunday following the Men's Head, let alone that there's another race happening.

The day after the men's race hammers down the course, the more experienced and knowledgeable do it all again - the Veterans Head, now a veteran itself (at least according to FISA age limits), is being run for the 29th time on Sunday March 22nd at noon.

We proudly call it the Vesta International Veterans Eights Head - and we do mean international. Last year we had entrants from Denmark, the Netherlands, Spain, Germany, Switzerland, France, Italy and the USA. Not all of them can bring their boats across and many will be looking to hire (and some will even be looking for cox'ns).

So if you can help with hiring a boat (perhaps you're a school or university and unlikely to have enough old 'uns to boat a crew) or steering one, could you drop the organisers a line (vets.head@vrc.org.uk).

Details on entering the race and other means to contact us are on the even website at:
---
| | |
| --- | --- |
| | WELL I NEVER |
New leisure time opportunites for Leander residents I suspect...
---
| | |
| --- | --- |
| | SEASONAL GREETINGS FROM SONS |
Over the summer, every member of this Sons of the Thames 4+ was convinced that he was the most attractive oarsman on the river. Alas, this insufferable vanity led the club coaches to declare them uncoachable and the crew was doomed to split and go their separate ways.

However, we are pleased to announce that the crew has reformed for a one off christmas special for the festive entertainiment of all readers of the tideway slug.
---
| | |
| --- | --- |
| | HAPPY XMAS YOU B*STARDS |
http://james.nerdiphythesoul.com/bennyhillifier/?id=QRMbwcGnYdM

(requires sound)
---
| | |
| --- | --- |
| | IT TAKES TWO... |
To be fair, it actually took around seventy people to run the pairs head on Saturday afternoon, though thankfully most of them had a quiet day due to October conditions which can only be described as glorious.

380 crews wove their way over the course between Chiswick and Hammersmith with varying degrees of spatial awareness (well, that's the polite way to put it), the red buoys claimimg their fair share of victims though, on the plus side, the light stream meant the Thames was more forgiving of bad placement than it normally is.

With the pink-scum notable by their absence, it was down to Tideway Scullers, Imperial, London and Molesey to lead the way, though Scullers failed to take home quite as many pennants as they have done in previous years and a large range of clubs are represented in the list of winners.

Racing started pretty much on time, and once the first few crews had made it to Chiswick Pier, it is was clear that the London Elite double of Griffin and Hayes, were on a mission, having moved easily from their 2nd place start position into a comfortable lead ahead of the Lea. In the end it was the Molesey / TSS composite of Paul Keane and Tim Male who won the Elite 2x event, though they were 10 seconds slower than the S1 2x winners (Simon Hislop and Adam Freeman-Pask).

The S1 double which was getting the most attention from spectators, was of course, the recent combination of British Olympians, sculler Alan Campbell and canoeist Tim Brabants. Despite Tim's inexperience in a rowing shell, they managed a respectable 4th place in their event, but sadly didn't win -- which means we have the somewhat frightening prospect of seeing Monkey in a mankini at a yet to be decided international regatta – ahem.

Finally, the slug was highly amused to see that Richard Hardy was racing in a pair for UL as number 69 – somewhat apt, as I'm sure those who know him will agree. Richard was apparently finding his allocated number equally amusing, and when asked how the race had gone by various people, was heard to reply "A bit up and down", "the best head he'd ever had", and assured us "It went down very well"...

Full (Provisional) Results can be seen at
www.pairshead.co.uk
---
| | |
| --- | --- |
| | NASTY THINGS IN THE RIVER |
One Tideway club reports that they have had two juniors go down with blood poisoning in the last week, originating from infected hands/ blisters. In both cases it progressed very rapidly with red track marks visibly moving up the arms. both are now getting better on high dose antibiotics.

In light of this and the heavy rain we've had over the weekend, all rowers are advised to ensure they maintain good hygine (wash hands after outings, don't drink from water-bottles that hae been sitting in river water in the bottom of your boat etc.) Especially given the amount of extra 'material' that's going to be flushed in to the tideway courtesy of your local sewage plant.

If you do start to show any evidence of infection and especially tracking - go to your doctor immediately.
---
| | |
| --- | --- |
| | RING ANY BELLS? |
If you're a tall dark haired male rower in the West London area, who's recently had the feeling he's being watched - this could be about you...
---
| | |
| --- | --- |
| | WELL I NEVER |
The slug notes with certain amusement the new appointment of the Chief Coach of the Cambridge University Boat Club, in light of his connection with the last Chief Coach of the Cambridge University Boat Club.

Whilst our illustrious readers from the Fens may well be aware that their new coach's (Chris Nilsson), previous position was that of Olympic coach with Rowing New Zealand they may not have twigged that he previously rowed in a 4+ and 2- with one Duncan Holland in the early seventies.

Whether the shyness around admiting past acquaintances is down to CUBC or Chris is yet to be determined, however we can confirm that as well as rowing together, both he and Duncan were members of the Hawkes Bay Club at the time.
---
| | |
| --- | --- |
| | BERNIE THOMPSON |
The annual TSS Bernie Thompson Race took place last Saturday (nothing like easing yourself back into winter training with a flat out time trial from TSS to the Black Buoy and back).

Many thanks to all other river users for their consideration during the event (with the possible exception of Reedy and the Kew Pier Ferry) - it was much appreciated.

Tom "the guru" Gale won over all in 49:44 (nice to see a coach leading by example - Ed). With Charles Clarke (formerly of ULBC) winning the Bernie Thompson Trophy for the fastest S1 sculler.

Elaine Johnston was the fastest woman in 52:45
---
| | |
| --- | --- |
| | LONDON IRISH ON THE WATER |
Some friends of the Irish persuation have affiliated the London Irish Rowing Club as a base to row from. The club is affliated with the ARA and perhaps the IARU in the future.

The club is still very much in its infancy and they are looking for people interested in the club and joining in the social aspect of the club. The aim is to have a crew rowing at Henley and the all the major heads.

They are yet to have thier first committee meeting but at the moment the plan is to have a membership of £35 which will include a london Irish Rowing Club T-shirt, a newsletter and possibly concessions to rugby matches (to be arranged). They will also be planning a fundraiser prior to Christmas to pay for renting boats as they obviously have no clubhouse.

If you think you might be interested in signing up, contact Brian Young at londonirishrowing@live.co.uk.
---
| | |
| --- | --- |
| | LAND TRAINING ON SPEED..? |
A treat for those of you with a facebook account (hell, it's worth signing up for one just so you can see this - Ed), from IC boy, Richard Winchester.

www.new.facebook.com/video/video.php?v=595845624043

Apparently Richard's trying to get on Gladiators so has put together a training montage video to convinvce the Sky-One media types, to sign him up. All I can say is if the V-crunches don't convince them, surely the facial expressions during the one arm pull-ups will... classic.

Think you can do better? - sign up at http://apply.ukgladiators.com (you have until Wednesday)
---
| | |
| --- | --- |
| | KIT OFF |
It appears that official boat race clothing suppliers Spartan will stop production of their rowing kit in the next week or so, after which a company called Stitch Clothing Corporation Ltd will begin manufacturing from a brand new, state-of-the-art factory approx. two miles from the current site (still in Malvern, Worcestershire).

Fans of the brand need not worry though, as it is claimed the change will bring new machines and new investment, and with them a better service, better products and an online kit page.
---
| | |
| --- | --- |
| | HAIR-ENDOUS? |
When it comes to changing hair styles never mind the Beckhams, for Nigel Smith has recently been spotted around Chas's place sporting a short blonde crop. Could this herald the latest trend for male blazeratti in the Thames Region? Or is Putney's newest bleach boy just dye-ing to have more fun?
---
| | |
| --- | --- |
| | DRAW OFF |
In what appears to be coming a regular annual event, the PLA will again be enforcing a "draw-off" at Richmond Lock and Weir, from 8pm on 8th November till 6:40am on 7th December 2008.

The weirs at Richmond lock will be permanently raised during this five week period, to allow essential maintenance works and a riverbed inspection to be carried out. This means the river between Richmond Lock and Teddington Lock will be allowed to drain down at low water on each tide (i.e not a lot of water in the river apart for two to three hours either side of high tide).

If you are considering rowing upstream of Richmond Lock during this period, be careful to time your outings well, or risk getting stranded high and dry.
---
| | |
| --- | --- |
| | WEDGE UP, VASs' UP, WASH OUT |
The 2008 European Surfboat Championships took place in Biarritz, France, on Friday 5th September.

Selection for a Surfboat team differs dramatically to the standard battery of 2k tests and seat races inflicted on rowers keen for honours. A poster circulated last year amongst the surfboat community had the following strap line advising clubs how to select a surfboat crew:
Question: How do you choose a Surfboat Crew?
Answer: Stand them against a wall, throw rocks at them and choose those who don't move.

Surf boating has been a professional sport in Australia for some years, thanks to the Ocean Thunder series. It is an extreme form of rowing with its own lingo and kit, aimed at enticing those who wish to pit man against the elements. The true beauty of surf boating is that there are many different aspects that contribute to winning a race – superb fitness, mental toughness, timing and a sweep (the person who steers the boat) who knows how to direct a crew in order to exploit the wave conditions to their crews advantage. Often, the savviest crews win over those who are simply fitter and stronger and have failed to appreciate the need for a stronger blend of skills.

The surf boating events around the UK and Europe this year were all geared towards the European Championships and Ocean Thunder Europe last weekend. Crews from Australian and New Zealand shores descended on Biarritz to compete against Europe's finest.

The event was blessed with the presence of professional surf boaters from the Southern Hemisphere set to clash oars with 2008 Olympians from France and Great Britain fresh off the back of their Olympic campaigns. Throw in to the mix the cream of UK surf boating and entries from competitive UK flat water and European clubs and not only was there an interesting mix of beachside kit but a tussle for European titles that could have ended up going North or South.

The event provided a huge spectator hit - with boats being tossed in their air like pancakes. The footage re-played in the evening after the event was saluted and laughed at in equal measure. Trademark cuts and bruises were paraded and stories were traded. The winning 'flip' had to go to the crew who saw their boat travel up a wave then being projected through 180 degrees with the crew hitting the water before the boat did.

There were 36 entries for the men's event and 15 entries for the women's event and the UK crews proved they are as hard as nails and took a huge share of the spoils by claiming the following incredible results:

Mens ESRF Open

1st Piha Pistols NZ

2nd Twickenham Tridents UK

Master ESRF Open


1st Porthtowan Blue Betty UK

Mens European Surf Rowing Championship


1st Porthtowan Blue Bali UK

2nd Molesey Marauders UK

Womens European Surf Rowing Championship


1st Perranporth Rebel Angels UK

2nd Bude Runners UK

3rd United Nations UK

Conditions were so fierce that one of the crews of in the Men's European Open final failed to make it back to the flag and two crews from the European Final failed to do likewise. The Piha Pistols from New Zealand were the class act and rightfully took the overall title.

The event will be shown on Eurosport in November details to follow as soon as they are confirmed.

For full results see:
www.oceanthunder.eu

To learn more about the UK Surf boating scene visit:
www.uksrl.co.uk

If anyone has any pics of the rowing please send them through (tidewayslug@aol.com)
---
| | |
| --- | --- |
| | NEW SEASON BBQ |
On Saturday 13 September, Thames Rowing Club are hosting a new season BBQ for new and old members.

There will be a meeting beforehand starting at 10am for everyone: coxes and rowers; new, active and novice. Everyone welcome to hear the plans both for rowing and for the new building development this season. Then afterwards there will be a club BBQ so everyone can meet the coaches and each other!

Rowing will start on Sunday.
---
| | |
| --- | --- |
| | WATCH OUT, THERE ARE F*CKWITS ABOUT |
A harrowing tale of Tideway trauma...

Picture the scene, it's a late summer evening on the river, and the subject of our tale is sculling upriver with the last of the flood tide. It's dusk and car lights are on.

Having just shot Barnes Bridge, he had turned and was heading for Hammersmith when a launch drove past him on the Middx bank. The launch was a white hull with wooden trim, sitting low in the water, almost a speed boat. It had an Evinrude outboard (looked to be about 20hp/25hp, but not enormous). There were three young men on the boat, aged about 16-18. The boat was entirely unmarked (can you see where this is heading? - Ed).

Yes, the launch was going too fast so our intrepid sculler called out for it to slow down, but it did not. Instead, the boat turned outside Civil Service and came back past him, going even faster and kicking up a very large wash. Again he called out for them to cut their wash.

He quickly stopped sculling, to avoid a dunking, and turned to watch (in dismay) as the launch did a 360o tight turn in front of him. They then carried on upriver towards Chiswick Bridge. The boat was unmarked, and despite the gloom, carried no lights at all.

After landing at Thames Tradesmen's and racking his scull, our hero noticed the same boat loitering on the river just outside the club. He went down the slip and called out to them, asking if they had any lights (it was now dark). They claimed they did (patently untrue) and wouldn't let on where they'd came from.

More worryingly, they seemed to be waiting for an LRC pair to move off so they could repeat their trick...

If you've encountered these ar$ewipes on your travels, please let us know. If you haven't had the pleasure yet, be aware -- it's also worth noting that the PLA VTS number for reporting idiots in the hope of catching them at Richmond Lock or farther downriver is 0208 8550315, put it in your mobile and take it with you when you go out (in a waterproof bag).
---
| | |
| --- | --- |
| | MORE VIDEO NASTIES |
Vesta are the latest club to get on the Youtube promotional wagon -- complete with slow motion footage (someone's L3 video?...Ed).

www.youtube.com/watch?v=M7EsF-v9CaE

What more do you want??
---
| | |
| --- | --- |
| | OLD ROWERS NEVER DIE.. |
This year's FISA Masters took place for the first time in the former USSR, with Trakai in Lithuania the chosen venue for 2008. The long distance to take boats and concerns over the likely weather (well, it is north of Manchester) kept numbers down to 'only' 1300 competitors - which was possibly just as well given the limited size of the boating and boat storage areas.

But, it must be said that those who stayed away missed out. The unseasonably warm weather (the hottest since Seville) couldn't have been arranged by the organisers, but everything else worked perfectly too. The setting on a lake with a castle was reminiscent of Bled, but came with much superior spectating opportunities (like 5 yards away from where you boated was a cheap bar) made for a much livelier atmosphere; all crews were cheered to the finish line and then applauded as they rowed back irrespective of where they had finished in the race.

There was even an army of tall, young volunteers on hand, who ensured that the boats, even those of exhausted crews, were speedily lifted out and carried away from the rafts. And all this after they had been on hand to place boats on their pre-allocated racks, as the trailers arrived, with the trailers removed for safe storage elsewhere.

There were a few reminders of the country's past in the customer service (or lack of) in the local hotels and restaurants -- But not in the standard of the food (cheap and excellent) or back in nearby Vilnius where many crews opted to stay. The organisers could, however, be faulted for over-estimating the enthusiasm for western Europeans and Americans to part with their euros; a charge of 40 euros for a party in a tent seemed outrageous in a country where far better food could be had for 10 euros. Many competitors simply gate-crashed later.

There was also a very different mix of nationalities and standard of the competitors to the previous norm, with very few 'rowing tourists' (with the possible exception of Japan) meaning heat wins were not easy to come by. Instead a host of tall Estonians, Latvians, Lithuanians and Russians provided tough competition for the usual German domination. British winners were also much fewer on the ground.

Bling was to the fore in the form of the winners' medals - which at a whopping 8cm in diameter and 170g in weight dwarfed their predecessors. But no-one was complaining about the risk of excess baggage in taking home such a souvenir.

There was much British representation on the umpiring front, with national solidarity quesionable....as this quote from Maggie Phillips in the 500 metre pre-start box demonstrates - 'racing is running 10 minutes late - blame Sooty as he's the starting umpire...'

Thames RC brought a trailer with 28 boats and reaped the benefits of their Bulgarian coach's multi lingual skills. Not only did his fluent Russian ensure their boats were in prime location in the racking area, but he was also heard to be offering to sort dates for the 'girls' in his group with whatever nationality they should choose. FISA tour rules obviously prevent us from commenting on exactly how successful this arrangement proved.

The weather continued to heat up right through to Sunday. Once mixed racing was over and the trailers loaded for the long trip home, competitors cooled off with swimming races up the last 250 metres to more cheering from the still assembled crowds.

Next year it's off to Vienna where a huge entry seem assured after so many opted out this year. Austria has lot to live up to, and even the famed nudist beach above the start may be scant consolation after the charms of Lithuania.
---
| | |
| --- | --- |
| | MISSING SOMETHING? |
During a pre-season equipment audit Thames RC discovered that they must have returned from a regatta (probably Nat Champs) with an extra pair of Sculls.

If you have lost some oars, please contact richard.burdett@yahoo.co.uk with an accurate description.
---
| | |
| --- | --- |
| | ARA STRATEGIC PLAN |
See where the Mafia is planning to spend your hard earned membership fees. Some intersting stuff in this.

The whole PDF file is a bit big (3762KB), so I've split in into smaller chunks for easy reading:
---
| | |
| --- | --- |
| | VET FOURS BRANCHES OUT |
The Veteran Fours Head will be held on Sunday 9th November 2008 – 12 noon start.

Events on offer are:
4+, 4-, 4x Men and Women, A-H (FISA categories)
4+, 4x+, 4x Veteran Novice (categories amalgamated as required)
4+, 4x Mixed (50:50, all FISA categories)

The committee has decided that for the 2008 race a number of non-veteran events will also be offered.
The exact details are to be confirmed, but the following are likely for both men and women:

Senior 3 4x, 4+, 4-
Senior 4 4+, 4x
Novice 4x+, 4+

Full details will be on the website – www.vetfourshead.com – by 15th September 2008.
---
| | |
| --- | --- |
| | RIGHT PAIR... |
The Pair's Head is now open for entries on OARA.

Race date is Sat 11th October 2008 at 3pm. Info is on the web site at www.pairshead.co.uk

Any enquiries about the 2008 race should be directed at the event's new entries secretary, Kelly, at:
pairshead@btinternet.com.
---
| | |
| --- | --- |
| | YOU TUBAGE |
Everyone's bleedin' well at it these days:

Words are not enough...
---
| | |
| --- | --- |
| | CAMBRIDGE AUTUMN DRAW |
Is now online at:
www.nines.rowing.org.uk/posters/autumn_regatta_08_draw

Organisers admit they were later than intended in posting the draw due to an unprecedented 30% increase in entries to well over 300. This means they are now offering racing to 289 crews across 70 events - and that's after they had to withdraw several crews who didn't want to race in qualifying events.

The regatta's target is to churn through 10 hours of racing - at 22 races an hour hence they shall be asking competitors to help themselves as well as the organisers, by keeping the regatta on time - their target is the last race should be half an hour before sunset at 7.33pm!

This means crews should only go afloat with their opponents - the regatta programme allows for 40 minutes between known clashes/doublings of boat and crew.

If ever there is evidence of a need for camToo - this is it.
---
| | |
| --- | --- |
| | SISTERHOOD GO ALL AMAZONIAN... |
In less than two weeks, 16 intrepid toned to perfection members of the sisterhood are off to take on The Great Amazon Raft Race, a 180km 3 day race down the Amazon in Peru.

Not only will they have to figure out one end of a machete to the other, they will also have to build the rafts themselves as well as tackling anacondas, prianhas and local cannibals with their bare hands and considerable charms.

A massive thank-you for all those who have attended the Sisterhood's fundraising events. the whole trip is funded out of their own pockets, so every penny raised through fundraising goes to the charities Babes in Arms and The CHASE Ben Hollioake fund.

If you would like to sponsor them further before they set off on our mission then please visit:
www.justgiving.com/sisterhood2008
---
| | |
| --- | --- |
| | HEADS UP |
The Fuller's Head of the River Fours will open for entries on the 16th September this year.

A couple of changes to the rules this year which are worthy of note:

Two new events are being introduced - Open and Women's Elite Lightweight quads - though please note that these are aimed at top level / international athletes i.e "lean and mean" not "light but shite" - so crews who can't justify why they are up to racing elite are better off entering fatweight S2 4x.
The rules restricting recent Senior Internationals to Elite events have been relaxed so the limit only applies to those who have competed in the last two years (i.e. at World Cup, World Champs or Olympics in 2007 or 2008)

One thing that hasn't changed is the minimum point rule for sweep crews (i.e. at least 2 points per crew or you don't get to play with the big boys and girls), so if you want to take part you have limited pot hunting opportunities left this season, so get racing.

Finally a reminder to make sure your ARA membership details are up to date (i.e. you have the right clubs listed against your name in OARA) and if you don't pay by direct debit and your membership number starts 200809 or 200810 - make sure you've renewed BEFORE your coach tries to make an entry (don't worry, you won't lose any months by renewing early.)

Full rules & entry fees etc can be seen at
www.hor4s.org.uk
---
| | |
| --- | --- |
| | ABINGDON DO BOSTON |
Abingdon RC have entered two crews (a mixed 4- and a mixed 4x) into the annual blister fest that is the Boston Marathon (21st September). The crew are aiming to raise money for local charity, Down's Syndrome Oxford, as Lucy, the 21 month old daughter of Matt Robinson (one of the Scullers in the 4x) has the condition.

Over 100 children and young adults in Oxfordshire benefit from the professional learning assistance and social support that DSO provides and funds. The group does not receive any statutory funding from Oxfordshire PCT and relies solely on donations and fundraising events.

Sponsorship can be made via their smartgive site at
www.smartgive.com/funds/dsobostonrow2008

For more information on Down's Syndrome Oxford, please see: www.dsoxford.org.uk
---
| | |
| --- | --- |
| | GOLDS FOR LATVIA, LICHTENSTEIN AND TOKELAU |
While most UK rowing enthusiasts were glued to the television watching the Olympic rowing finals from Beijing, Parrs Priory Rowing Club were hold their 'non Olympic Regatta' at Barn Elms on the Tideway for the 37th year.

The Corporate regatta, run to introduce people to the sport and attract new membership for PPRC, was another great success with over 500 people attending during the day's events.

The weather stayed fine, although a stiff breeze brought about some choppy conditions that tested the competitors to the full and brought out some fine competitive performances from the 43 crews that entered.

All crews took the name of an 'Olympic' nationality and over 75% spontaneously chose to compete in the costume of their adopted country, albeit with a little licence – Cook Islands were four Chefs du Commice, complete with white hats and black Gallic moustaches, Argentina were resplendent in the costumes of Gaucho and Grelas, Barbados were dastardly buccaneers, Denmark wore horned helmets (which were later shared with Sweden and Norway - v.v. confusing for the Umpire) and Egypt were dressed as fellaheen complete with fez; - you get the idea...

The important business of the day was catered for by having 3 televisions showing the rowing finals from Beijing – racing was stopped well in time for everyone to watch the coxless four do its stuff – and the inner man and woman was well catered for by the non-stop barbecue, refreshments counter and bar.

A very enjoyable day was finished off by Gold medals being won by :
Latvia (Mixed fours)
Lichtenstein (Women's fours)
Tokelau (Mens fours)
---
| | |
| --- | --- |
| | NON GRAZIA |
Despite their recent Olympic success, Grazia magazine (page 36) has a picture of Hunter and Purchase featuring under this weeks 'downs' list - rather cruelly branding the entire British rowing team as "Prawns" (i.e. - take their heads off and they're gorgeous)

All a bit harsh I'm sure you'll agree - but given that Cilla black and Paris Hilton are listed under this week's 'ups' I don't think anything Grazia says should be taken too seriously...

Should you wish to take Grazia to task about their obvious lack of taste, you can e-mail them at feedback@graziamagazine.co.uk
---
| | |
| --- | --- |
| | SPORTSMATCH |
Many people in rowing mistakenly think that Sportsmatch is no longer running. Sportsmatch is a Sport England pot of money that will match business funding of between £1000 and £50,000 for schemes for clubs and schools and it has in fact been back since May 08, please let your club committee know. More info is at
---

Old slime is archived off or deleted after a suitable period, if you want to see the archives but are accessing this page directly rather than through the page from the Underground homepage, then Click here